How to choose this product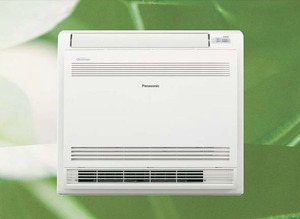 An air conditioner provides interior comfort by supplying a stream of cold and, in some cases, warm air. Different types include:
- Individual unitary models (portable or stationary)
- Split system models (separate exterior and interior units)
- Central air conditioning (more powerful for large spaces)
Applications
Air conditioning can be used in homes, offices, factories and many other settings.
Technologies
Air conditioning technology is based on the same principle as that of refrigerators and heat pumps. It consists of:
- an evaporator (heat gain)
- a compressor, to take up and compress vapor
- a condenser, in which compressed vapors become liquid, losing heat
- an expansion valve or regulator, in which the fluid returns to normal pressure, allowing it to evaporate again.
Advantages
- Comfort (streams of cold or warm air)