How to choose this product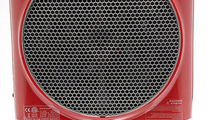 An air purifier removes or destroys particulate and gaseous contamination from an interior space.
Applications
These devices are used primarily to remove toxic gases and other waste in industrial settings, to prevent microbial propagation in health centers and to improve hygienic conditions in stores and offices. Home models are particularly recommended for combating asthma, allergies and similar problems.
Technologies
- HEPA (high-efficiency particulate air) filters remove allergens, pollen, virus and bacteria.
- Ionization purifiers generate a chemical reaction which positively charges volatile particulates. They then fall to the floor, where they can be removed by other means.
- Plasma purifiers inject an oxidant into the air, destroying harmful virus, bacteria and vehicle emissions particles.
- Combustion filters draw in ambient air and heat it to 200° C, incinerating biological contaminants.
- Photocatalytic purifiers use ultraviolet light to convert a catalyst into an oxidizing agent which eliminates odors, volatile organic particulates, residual chemical and atmospheric contaminants, virus and bacteria.
How to choose
Choice will depend on building type and air purifying requirements, as well as purifier function.