How to choose this product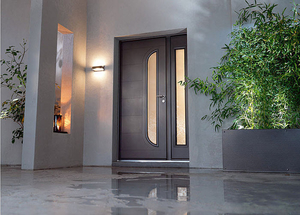 An aluminum door is lighter and, especially, less prone to corrosion than other metal doors. Certain alloys can make it stronger; it often includes elements of glass or other materials.
Applications
These doors are found in home, commercial and industrial settings, as well as interior and exterior applications.
Technologies
Aluminum conducts heat well. This can present problems where thermal insulation is important. If the door has glass panels, double or triple glazing can be used with argon or another gas filling the space between panes. Aluminum is often used only on the exterior face of the door, while a non-conductive material like wood or plastic constitutes the inner portion.
Advantages
- Resists corrosion
- Light
Disadvantages
- Requires insulation