The Online Architecture and Design Exhibition

hot water radiator
HELYOS
Efficiency and dynamism Emblem of the timeless traditional radiator. Ideal for those with a classic taste. It has been slightly revised in the production process to guarantee the maximum thermal efficiency. Easily ...
See the other products
Radiatori 2000

electric radiator
DIS 600
... transfer.     Configuration temperature. digital thermostat.     Lcd screen.     Protection against overheating.     The aluminum body is very resistant to high temperatures.     Wall installation easy.     Power: 600 ...
See the other products
Purline - Climacity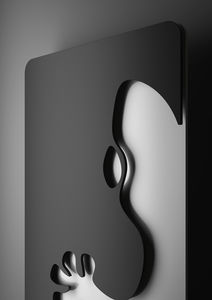 hot water radiator
GECO DOUBLE
Like the Geco the Geco double don't do exception , the same design but with boosted Watt power using a backplate , ideal for environment with huge size and offers a better customization with the double choice of finishing .
See the other products
Hotech Design

Infrared radiator for IR-warm cabins. Built-in 400 W magnesium oxyde heating element. This special heating element transmits a spectrum in the range 2 -10 µm over. Reflector of high gloss polished aluminium. Housing ...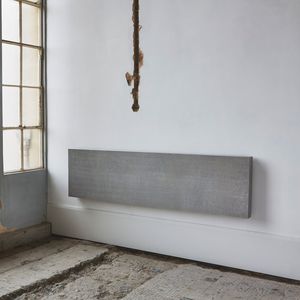 hot water radiator
CONCRETE
... of the wall with the radiator function disguised yet still accessible so that you have full thermostatic control on a water model. You can also opt for fitted towel rails to create a high performance radiator ...
See the other products
Eskimo

Have you ever noticed that your personal computer was producing heat while processing tasks? At Qarnot, we decided to take advantage of this waste heat to deliver it directly to buildings. Qarnot designed the Q.rad, the first computing ...

low-temperature radiator
CALIDOR SUPER B4
... high degree of innovation, achieved thanks to the 3 patents this product was able to obtain, allows the Calidor Super B4 radiator to be ideal for renovations and low temperature heating systems. PLUS Optimal ...
See the other products
Fondital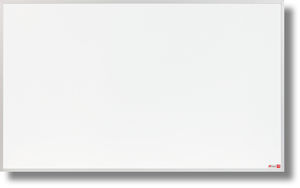 electric radiator
EMAILHEIZUNG
... and a high quality aluminium frame. The blackboard option is ideal for the office or the kitchen, for work reminders, your important notes or your shopping list. Surface: Enamelled steel (scratchproof and acid resistant), ...

Radiator in aluminium alloy that guarantees high quality and comfort as well as an exceptional thermal conductivity, a strong mechanical resistance, durability and resistance to corrosion. Available in ...

Clean, essential, ultra-flat design. All the comfort of a modern home in a thickness of just 5 cm. Plano electric radiator provides gentle heat and incorporates DUAL THERM technology: two different heating systems ...

hot water radiator
HORIZONT
Simplicity and linearity, here are two characteristics that allow HORIZONT to fully enter among new generation radiators and to fit any environment, valorising it to its best. A creative design idea that, taking cue from ...
See the other products
HOX

electric radiator
VAAR500
The VAAR500 is a 500W wall mounted aluminium radiator with an advanced energy saving digital thermostat.

See the other products
SAUTER

Neo aluminium radiator - exceptionally thin – it is only 75mm deep. It can be constructed of 4 up to 13 modules. Every module of your radiator can be ordered in a different colour – Terma ...

electric radiator
STELO BASIC by Ferruccio Tasinato
Aluminium floor electric heater with one led lamp. Ø 3,94 x 78,74 inches Base Ø 11,81 x 0,39 inches Power: 440 W + 4 W - 230 V, 50 Hz
See the other products
DERIVA S.R.L.

... heater The high quality aluminium heating element has a large surface area that warms up quickly and distributes heat in an effective and efficient way. Unique Design and features ensure low surface temperatures on the ...
See the other products
TECHNOTHERM

hot water radiator
YIN AND YANG
Yin and Yang are the new super thin stylish radiators system by K8 Radiatori to use with collections Wall, Trama, Mosaico and Nature. Yin and Yang are formally specular, one the complement of the other. Both thin, they ...
See the other products
K8 Radiatori

electric radiator
AIXANCE 2 SAS

electric radiator
PLÉNITUDE ECOCONSO®

electric radiator
NOVALYS
See the other products
APPLIMO

hot water radiator
ELEGANT
... series aluminium radiators have long term resistance against corrosion. With low water volume and high thermal emitting capacity, they save energy and are much more efficient and economical than ordinary ...
See the other products
ANADOLU ISI

COMFORT and ENERGY SAVING Global aluminium radiators allow easy and immediate control of the temperature in each room, saving energy and providing maximum comfort. ENVIRONMENT ISEO is the result of 40 ...
See the other products
GLOBAL RADIATORI

electric radiator
CTLINE TERMO by Victor Vasilev
... bathrobe hook. Features Radiator is made of a 4 mm aluminium plate, applied to an extruded aluminium profile. The result is then matt white or coloured (colours by special chart) ...