The Online Architecture and Design Exhibition

The company produces armored doors, whose characteristic is the aesthetic uniformity inside the condominium, so as not to clash with the existing architectural context. It 's always possible to ask for interior trim customized ...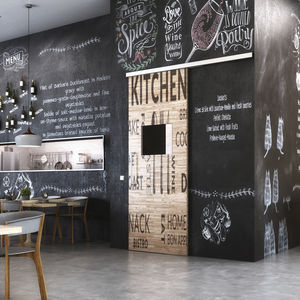 ... is a compact sliding door track (just 60mm high x 65mm deep) equipped with magnetic linear motor technology developed by MOTION4, which has been designed for the automation of interior automatic ...
See the other products
MOTION4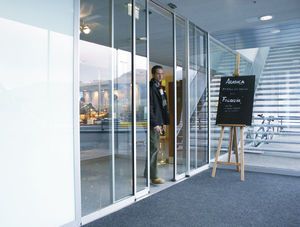 The glass sliding doors Pass-Glass from Angel Mir – Portes Bisbal, SL, are made with a basic system, yet including all performances and quality. They mix a linear sliding opening of one or two sheets, ...
See the other products
Angel Mir – Portes Bisbal

We manufacture all types of projects in tempered glass, like glass doors and fully glazed access systems, which can be made to order, according to customer specifications. Our technical ...

... - Exit only - Entrance only Safety photocell to prevent alive damage The impact resistant laminated safety glass Voltage variation shock protection system, hi-efficiency D.C brushless motor Wide range ...
See the other products
ALBERT GENAU

... SLIDING TILTING WALLS Advantages: They do not take up room space Can be opened just for airing out the space - tilt Automatic assistance when closing/opening Can be made in all available materials and profiles. LIFTING ...

... Natural hardwood frames 58 x 100mm Characteristics Overall door thickness 54 or 64mm on natural hardwood doorsets Overall door thickness of 54mm only on painted doorsets Acoustic seals Acoustic automatic ...
See the other products
Urban Front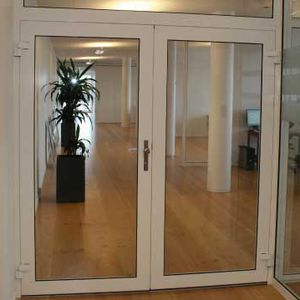 Doors and double-leaf doors: In the elaborate system of thermally not broken aluminium profiles, customised and everywhere applicable. The doors can alternatively be opened inwards or ...

These high-capacity revolving doors came forth from the first doors we have been manufacturing since 1908. The 2, 3 or 4-winged revolving doors were developed into state-of-the-art manually ...
See the other products
Bauporte Design Entrances BV

... options make it possible to adjust doors to any building and even most extreme usage conditions. We manufacture external and internal, single- and double-leaf doors, automatic doors, ...


indoor door
ELECTRONIC ARTS STUDIO
... Examples include: Fully glazed vertical lift doors. Stainless steel sliding gates. Glazed bi-folding doors. Double hinged doors to any size, fully ...

Optima 100 sliding and telescopic automatic door With its slim and elegant mechanism and multiple functionalities, Softica automatic door's Optima 100 automatic ...
See the other products
SOFTICA

... air-conditioned areas, optimization of energy consumption. STANDARD 1 TO 4 LEAFS Automatic sliding door especially suitable for public and commercial places, where the passage of people is continues ...
See the other products
AGM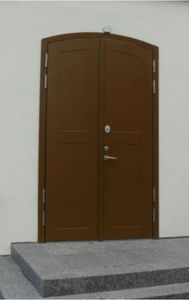 entry door
SKYDAS PREMIUM FB
... successfully tested the door SKYDAS PREMIUM FB6, resistant to AK-47 (Kalashnikov) automatic rifle shots. It is currently under preparation for testing in a notified laboratory. SKYDAS PREMIUM is our ...

The Gilgen automatic folding door is ideal for installation in corridors and at access/egress points of limited width. These highly designed automatic doors provide, ...

DOOR LEAF: The door leaf consists of several 300 - 1000 mm wide elements (depending on the door width). The separate elements are joined to a sturdy door leaf through ...

... extensive Jamar EVOLUS automatic door range is designed to provide additional accessibility convenience, hygiene and style for any building entrance. Our solutions include automatic sliding, ...

Automatic sliding or folding doors are used in a wide range of commercial and industrial applications. They use optical or motion detection sensors to activate their motorized opening and closing functions. ...
See the other products
ADEN METAL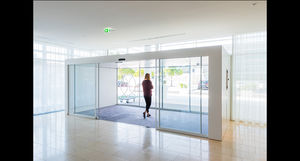 ... in window field, Zanetti might satisfy whatever requirement from sliding doors for private apartments to security armoured entrance for banks, from standard windows to automatic entrance for shopping ...