Automatic doors
40 companies | 187 products
How to choose this product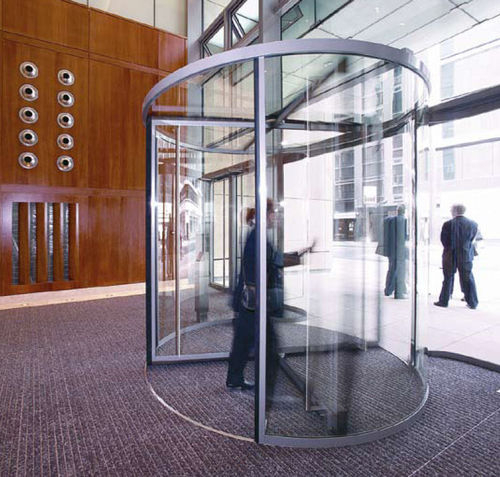 An automatic door opens and closes by itself. This system is often used where the door is too big or heavy for convenient manual operation, such as garage and industrial doors. It is frequently found in high-traffic public buildings, including shopping centers, health spas, supermarkets and restaurants.
Applications
These doors can be installed wherever comfort and ease of use are important. Automatic industrial and garage doors are often sectional, rolling, swing-up or sliding. High-traffic public venues are usually fitted with revolving, swinging or sliding doors, including telescopic models.
Technologies
The automatic system can be activated by presence or movement sensors, keypads, magnetic cards, biometric readers or another method.
How to choose
Choice will depend on building type, traffic level, available space and required security. Door opening configuration must be suitable for the layout and traffic requirements of the space. Security is determined by materials and control system.
Advantages
- Security
- Comfort
- Speed
Disadvantages
- Expensive