Bar chairs
302 companies | 854 products
How to choose this product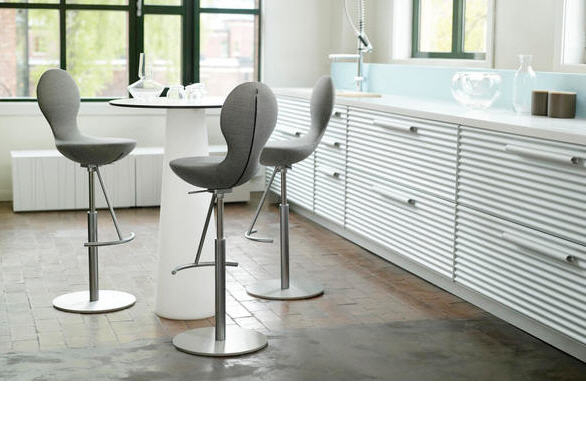 A bar chair is most often used by cafes, bars and restaurants. Its low backrest differentiates it from a stool. Some have armrests, and certain versions are upholstered. ArchiExpo offers a range of styles and models.
Applications
Such furniture is frequently used by bars, fast food establishments, self-service and other restaurants, though it also can be found in the home. It is always placed at a counter or high table.
Technologies
These chairs are made in a variety of styles. The numerous offerings available today range from traditional wooden models to leather-on-steel, methacrylate and other versions.
How to choose
Choice will depend primarily on where the chair will be used. It should blend in with existing decor, be it in a public venue or the home. Those subject to frequent, heavy use should be carefully manufactured of quality materials.