Bathroom shelves
26 companies | 48 products
How to choose this product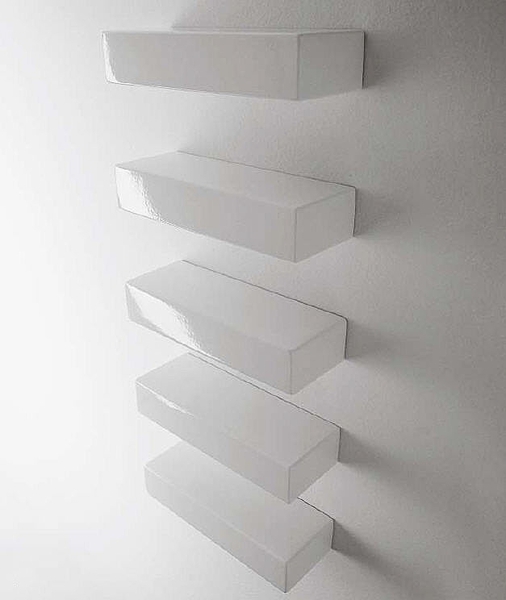 A bathroom shelf holds products typically used in showers, spas and bathrooms. It may be wall-mounted or freestanding, designed to be installed over a sink or even in a shower. Some have side panels or a rail to prevent products from falling.
Applications
Some incorporate features such as towel rails and compartments, while others fold away when not in use.
Technologies
Wall-mounted models may be attached directly or via brackets, either concealed or visible. Popular construction materials include glass, stainless steel and plastic, which are easy to clean and water-resistant. In certain cases wood is also used.
How to choose
Consider the number and size of products the shelf will hold and whether they must be accessible from the shower. Shelves should be easy to reach and sufficiently deep without hindering movement in the room. A freestanding shelf is easier to reposition than a wall-mounted model but takes up floor space.

Shelf style may be chosen to contrast or complement the surroundings. Those with unusual and organic forms and/or bright colors add interest to the space. Sturdiness, durability, ease of maintenance, repair and replacement are other factors, especially in hotels, recreational facilities and other public settings where the shelf will be subject to heavy use.