Bathtubs
199 companies | 2162 products
How to choose this product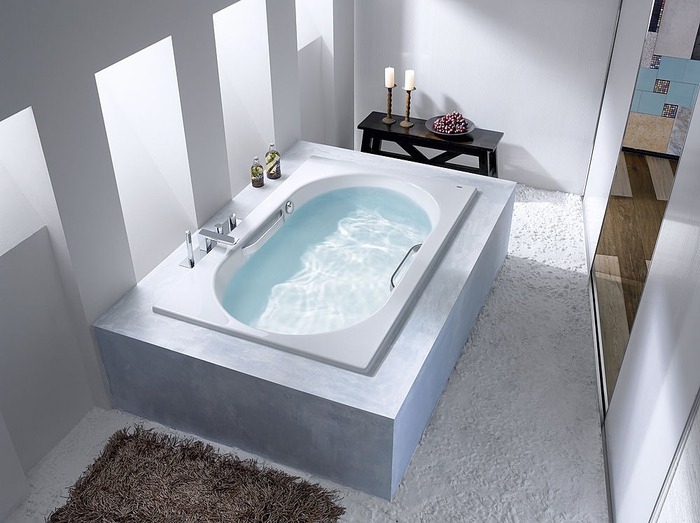 A bathtub can be rectangular, hexagonal or semicircular, but the ergonomics of circular and oval models make them the most comfortable. Among the many options are baby baths, tubs for the handicapped and bathtubs with sophisticated features such as massage jets, chromatherapy and aromatherapy.
Applications
Bathtubs are found in home and hotel bathrooms, fitness and therapy centers, saunas and spas.
Technologies
Many different materials are used to manufacture bathtubs: wood, copper, stainless steel, stone, etc. However, most are of acrylic or fiberglass. They can be free-standing, built-in or partially built-in. Where space is limited, a corner tub is often the best solution.
How to choose
Choice will depend on the user's specific needs and desires, tub shape (comfort), location (inside, outside, corner, built-in, etc.), constituent materials and options.
Disadvantages
- Requires substantial space
- Elevated water consumption