The Online Architecture and Design Exhibition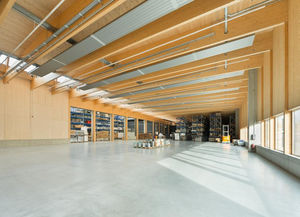 ... construction. As a glulam manufacturer, we supply both beams and panels. We are your reliable partner and supplier for both small and large projects. Our strengths lie in the production of large ...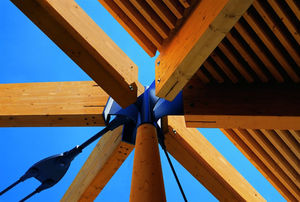 Special shapes and lengths, large dimensions, steel trussed components, high strengths – all equally applicable for interior spaces or weathered outdoor areas. By using the process of multiple gluing and pressure impregnation, we are ...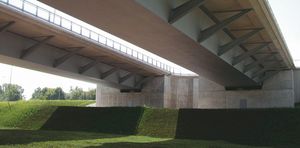 prestressed concrete beam
Bridges connect people and regions. Unique constructions enable pedestrians, cars and trains to overcome obstacles. Thanks to the combination of available materials, bridge designs are only limited by the creativity of their creators.
See the other products
Max Bögl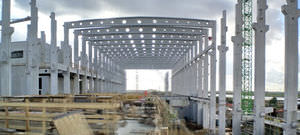 prestressed concrete beam
Be it residential or industrial buildings - intelligent constructions with precisely fitting, precast concrete parts embody all economic aspects of today. Max Bögl puts a high emphasis on the advantages of cost-efficient, high quality ...
See the other products
Max Bögl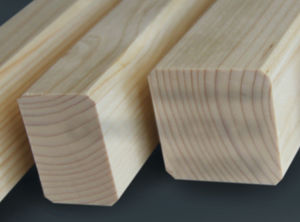 Species: Spruce Grading class: s 10 Quality: industrial quality Length: 5 m Surface: levelled out Moisture content: 15 ± 3 % Packaging: packages wrapped in foil

galvanized steel profile
AMPEX
structural system for large span roofs. Applications: Large span roof Small and medium spans Civil building restructure Tensostructures, ribbed roofs, lamellar wood structures Floors Concrete and prestressed reinforced concrete ...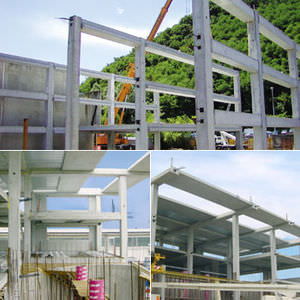 reinforced concrete beam
BROOKLYN
... horizons. Through a precast frame with rigid connections, with vertical forces opposed to the bending moment, it creates a mutual beam-bracketscolumn connection bond, that surmounts the simple support evolving into a ...

... timber. Therefore, we sort and test the plank laminations. For beams with high loads we vary the composition and, if required, the types of wood. Apart from Glulam in spruce and fir, also Glulam ...
See the other products
neue Holzbau

Solid structural timber (KVH) is manually or mechanically sorted, technically dried and calibrated solid wood from spruce or fir. It has a defined dimensional accuracy for both visible and non-visible areas and its characteristics exceed ...
See the other products
neue Holzbau

galvanized steel beam
MULTIBEAM
A range of purlin and cladding rail systems. Purlins to suit all types of modern roof construction with bay sizes up to 15 metres and rails designed specifically to support metal clad walls in horizontal or vertical applications. Product ...

... from 41 x 127 mm to 840 x 2 046 mm) With more than twenty standard profiles, Mathis offers the largest range of posts and beams on the market to the general contractor and client. Our engineers design, on a case by case ...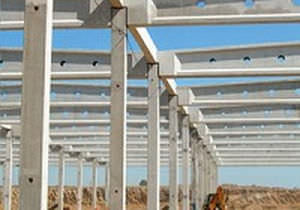 prestressed concrete beam
Essential to skeletal building frames, precast beams are manufactured in a variety of sizes, shapes and lengths. The cross-sectional dimensions of the products is standardized but the prestressing force and the beam ...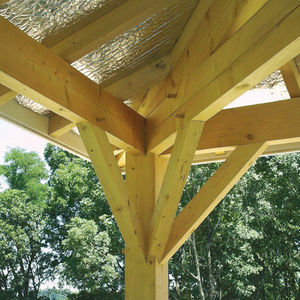 engineered wood beam
DUO - TRIO
In 2 ply(Duo) or 3 ply (Trio), the beams & posts offer a a wide range of structural possibilities. Duo-Trio provides increased mechanical properties compared to solid timber & is dimensionnally stable.
See the other products
Silverwood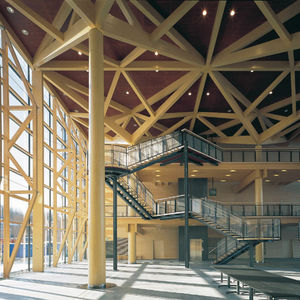 Purged of all structural defaults, glulam offers a good mechanical property / mass volume ratio & lends itself to complex architecturales structures. It allows exceptional spans, particulary on commercial buildings (sports ...
See the other products
Silverwood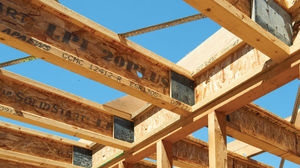 laminated veneer lumber beam
SOLIDSTART®
LP® SolidStart® I-Joists are known for their value when it comes to size, strength, and reliability. Manufactured with a wide flange for increased stability and a larger nailing area, LP I-Joists offer exceptional performance and dependability. ...
See the other products
LP Building Products (Louisiana-Pacific Corp.)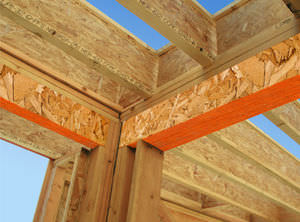 wooden beam
LP® SOLIDSTART® LSL
... and material costs, as well as the risk of callbacks. It can be used for a variety of applications, including roof and floor beams, door and window headers, wall framing, truss chords, rim board, and stair stringers. ...
See the other products
LP Building Products (Louisiana-Pacific Corp.)

solid wood beam
STEICOFORMWORK
Application: Robust support for concrete shuttering for floors, roofs and walls Besondere Vorteile: Available in lengths up to 16 metres Easy site handling due to low product weight of 4.8 kg /m High-strength 9-ply, cross-laminated LVL ...
See the other products
STEICO

Structural engineered elements made from timber for use as Joists, beams, rim boards and many other exacting applications. System component of the STEICOconstruction building system Other specifications to special ...
See the other products
STEICO

We supply customised glulam beams in different forms and surface qualities for invisible supporting structures or visible structures with demanding aesthetic requirements.

The A.Barbosa owns stock in timber beams in standard sizes so that their needs are met in the shortest possible time, while also making beams the second customer requirements.
See the other products
A. Barbosa

See the other products
A. Barbosa

STANDARD Frequently used shaped parts for construction are offered as standard shaped parts by us. Their geometry, material thickness and coatings match our construction systems. Standard shaped parts are contained within a special brochure. ...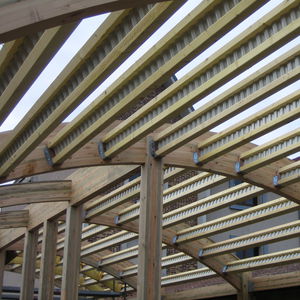 See the other products
GIPEN

See the other products
GIPEN

Characteristics: ▪ tongue and groove profile in Cumaru hardwood ▪ effective height : 130 mm ▪ earth brown, becomes grey after some time Dimensions ▪ 2,7x13/240 ▪ 2,7x13/270 ▪ 2,7x13/300

Span: 2 m - 10 m
Double Flange Beam. It is employed for big spanconstructions, high load bearing needs, underneath floor and roof structure.

glue-laminated wood beam
DOUGLAS
See the other products
COSYLVA

See the other products
COSYLVA


... substances.plastic i beam The most recent innovation in steel reinforced beams is our KLP®-S I-Beam. The unique design of this beam requires less material and therefore ...