The Online Architecture and Design Exhibition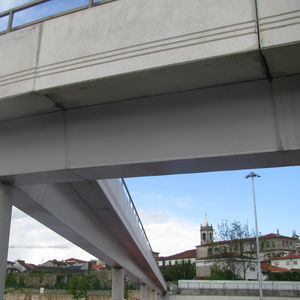 Over the years FARCIMAR has been distinguished, mainly, for its ability to create new articles providing, on site, all the advantages of precasting. As a major example of this fact is the development of several solutions through new ...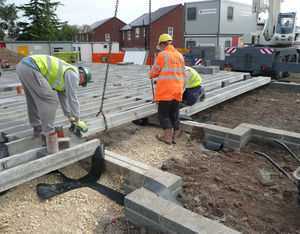 prestressed concrete beam
... application, and beam spacing can be adjusted to suit anticipated loads. Beam and Block Flooring Manufacture Long line prestressed production of concrete floor beams enables high performance ...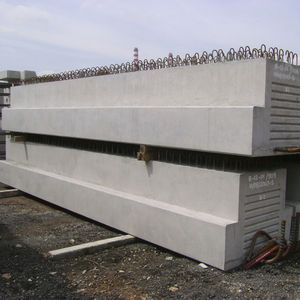 SPC Industries Sdn Bhd was established since 2003 with expertise in Precast Concrete Products manufacturing. SPC Precast Building System offer better building solution in meeting today's construction revolution.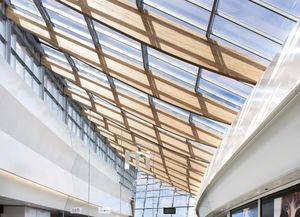 ... are support beams made from glued laminated timber. The combination of different beam shapes takes place according to economical aspects. Double tapered beams arched/straight bottom ...
See the other products
Wiehag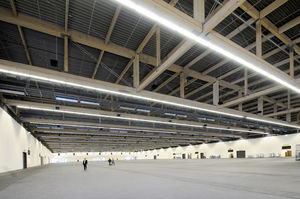 glue-laminated wood beam
TRUSS
Definition A truss is a support structure composed of several elements. The top and bottom chords and tension bars are made of glued laminated timber. The ties can be made of either glued laminated timber or steel. Advantages Light-permeable Additional ...
See the other products
Wiehag


... structural steelwork, economies can be achieved by designing the steel beam to act compositely with the precast units. Shear studs are welded onto the top flange of the steel beam and reinforced in-situ ...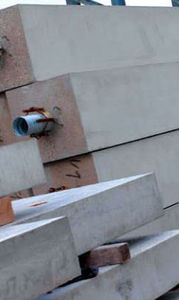 As a structural frame solution we offer the option of beam and column design. These can be a standalone solution or in combination with our Crosswall structures. Beam and Column designs can be applied ...

... slab is combined with pillars (including PVC rainwater down-pipes and overhead travelling crane bracket if needed), TH ground beams and closing gables. The Pegaso slab diminishing in cross-section allows water to flow ...
See the other products
Area Prefabbricati

... and most developed output of the company%u2019s production research path; Zephir consists of microshed slabs, plane ground beams and closing reinforced concrete or sandwich gables. The Zephir system was developed by ...
See the other products
Area Prefabbricati

reinforced concrete beam
GIRDERS
Main beams or girders most commonly having , L, ⊥, T, H and box-type,sections are used as side beams, roofing elements or slabs and are ususally assembled together with hollow-core slabs, TT roofing ...
See the other products
Olmet

... allows to build aisles with large spans. Over the main structure consisting of double cantilever trusses, TT-type roofing beams are laid integrated by a covering consisting of NT fiber concrete or aluminium slabs fixed ...
See the other products
Olmet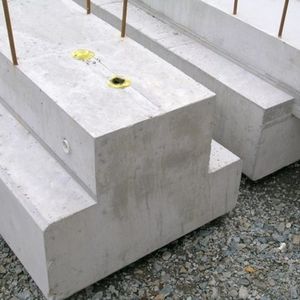 ... variety of beams, such as edge beams, spine beams, lintel beams, balcony beams etc. Edge Beams - Provide a bearing edge on one ...
See the other products
concast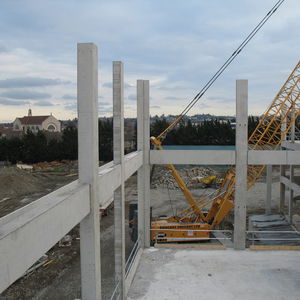 prestressed concrete beam
Pre-stressed beams can span longer distance at similar depths than ordinary reinforced beams. They can also reduce the amount of steel required in a beam, and therefore can be produced ...
See the other products
concast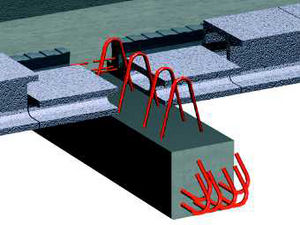 reinforced concrete beam
PR
Span: 3 m - 6 m
Width: 20 cm
Height: 20 cm
See the other products
SEAC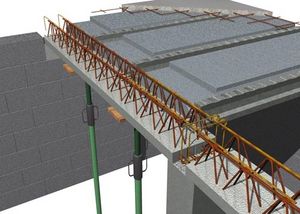 See the other products
SEAC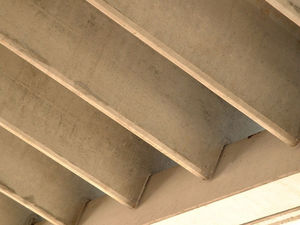 A double tee slab is a flooring element that supplements hollow core planks. They can be installed either with or without a compression screed. A double tee slab floor is deeper than a hollow core floor, since the entire strength of the ...
See the other products
Pujol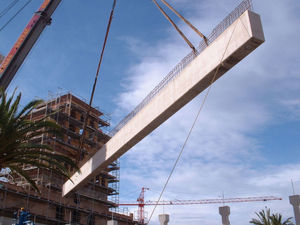 ... flooring execution. There are a variety of important geometries for this type of beams, ranging from nearly flat girders that do not hang below the floor, up to beams of great depth rectangular, L ...
See the other products
Pujol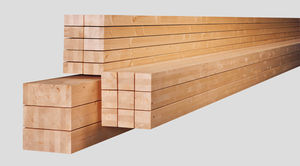 Glulam strength class GL 24h individually wrapped visual quality all side planed 2x from Nordic spruce weatherproof light glue (melamine) chamfered edges Stock assortment all stock cross-sections are available in stock ...
See the other products
HUTTEMANN WISMAR GMBH&CO.KG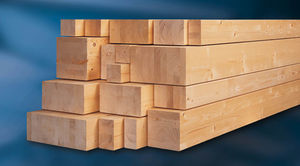 glue-laminated wood beam
CUSTOM MADE
Commissions order-related timber lists are individually produced in the desired strength class (GL 24h, GL 28c, GL 32c) and the exact length short lengths are produced in multiple lengths, with an addition of 0,7 cm per crosscut specific ...
See the other products
HUTTEMANN WISMAR GMBH&CO.KG

I-Joist beams consist of finger-jointed flanges made of high quality laminated veneer lumber glued to a structural OSB. A 10 mm core board reduces thermal bridges to a minimum. Although I-Joist beams ...

... traditional construction wood these structural beams are straighter, offer better fire-safety, are length-independent, have a more homogeneous structure and can boast more consistent physical and mechanical specs. The ...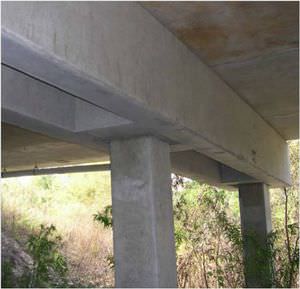 reinforced concrete beam
CAP
Description Precast concrete cap beams are the most common prefabricated elements in bridge substructures. These are generally the most difficult elements to construct on site using cast-in-place concrete, where shoring ...
See the other products
Short span steel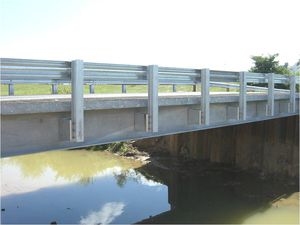 Span: 20'00" ft - 200'00"
Description Wide flange shapes are used as a common superstructure element for bridges between approximately 20 and 90 feet. These elements are aligned parallel to traffic flow under the bridge deck to support the loads of the bridge. ...
See the other products
Short span steel

Span: 13500 mm
... that are glued together on both sides, to form the desired section. These layers are dried to 10-12%, giving the laminated beams a guarantee for drying, which ensures the absence of cracks and overall stability. Manufactured ...

self-supporting beam
FX30SA
Flat truss made of 6082 aluminium alloy with 29 cm sides. The most widely used of the flat, end-plated trusses. Ideal for use in reticular/grid structures and also perfectly suited for use alongside similar components supporting lightweight ...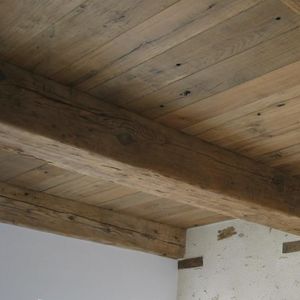 ... stocks of antique reclaimed oak beams and thick reclaimed oak floorboards. Shown here are oak wagon boards (ref 00107) supported by antique reclaimed beams (00078). The equivalent ceilings using more ...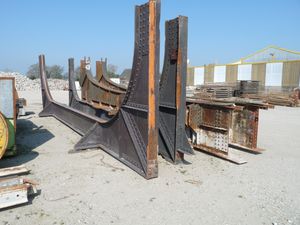 Span: 1050 cm
Architectural salvage stone window surrounds, pediments, dormer windows, lintels . antique garden & landscape features. BCA supply authenticity to projects across France, Europe and worldwide.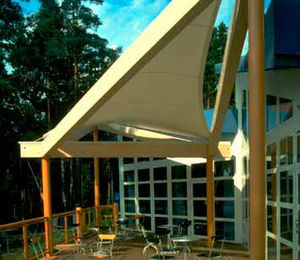 ... product and service offer to include Glulam. Glulam is the natural, environmentally friendly, versatile and renewable building material. Pasquill, in collaboration with some of Europes largest Glulam ...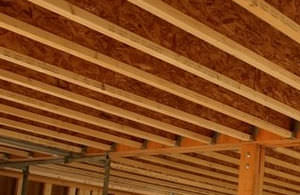 laminated veneer lumber beam
I-BEAM & I-JOIST
I-joists, also known as I-beams, are beams with an I- or H-shaped cross-section. The horizontal elements are flanges, while the vertical element is called the web. They are manufactured to precise specification ...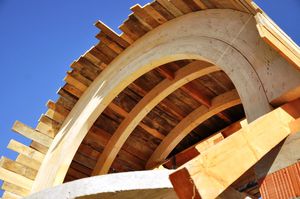 glue-laminated wood beam
ARCHES
Glulam curved dormers are an important feature of many traditional and modern structures. Glue laminated timber framing of dormer gives a particular character to roofscapes and is practical way of getting light into attics. ...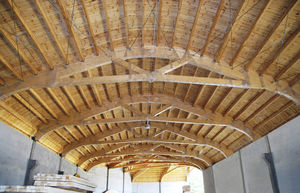 Span: 26 m
Modern machinery and the use of high quality raw materials enables us to produce structural arches with a span of up to 26m. They are characterized by high strength and best quality in accordance with EN 14080 - GL 24 C standard.

precast concrete beam
GROUND BEAMS
FP McCann manufacture precast concrete beams in a variety of designs and dimensions as specified by the client. Key Features Quick off-loading and installation Designs and dimensions specified to suit project ...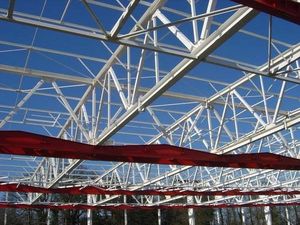 steel beam
AIRBUS - BAT COMPOSITES U37 by Oceanis
See the other products
BRIAND C.M.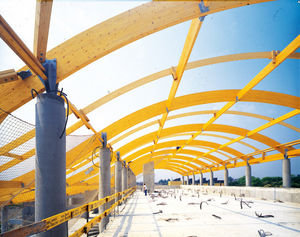 glue-laminated wood beam
BIBLIOTHEQUE UNIVERSITAIRE CALAIS
See the other products
BRIAND C.M.