How to choose this product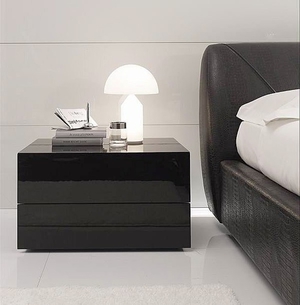 Bedside tables, or nightstands are small pieces of furniture placed next to a bed. ArchiExpo organizes bedside tables by style, including modern, traditional and design. They are also presented by constituent material such as wood or metal. Intended use, including children's models, is a third criterion.
Applications
Such tables are found in homes, hospital and hotel rooms, as well as in other professional settings.
Technologies
While these tables are usually made of solid wood, there are also bamboo, Plexiglas, concrete, glass, rattan and other versions. Some models feature built-in reading lights.
How to choose
Choice depends to a large extent on aesthetics, including style (traditional, classic, modern, design), color and finish. Functional aspects, such as dimensions and the configuration of organizational and storage elements, are also important.