The Online Architecture and Design Exhibition

... used within a very short time. Fields of application: Application during heating failure Heating boiler operation (20 to 80 deg. C), in case of boiler replacement, heating failure, for example. HIGHLIGHTS: ...
See the other products
HEYLO GmbH

Power: 18 kW - 42 kW
... knowledge into one superior, cutting-edge boiler range. The evolve family comprises of both combi and system boilers, with a variety of outputs to suit every home's requirements. A feature rich, state-of-the-art ...
See the other products
Vokèra

Power: 4,300 W - 15,000 W
Features: • Ash drawer • 12 mm thick cast iron automatic cleaning brazier • Heat exchanger with manual cleaning system • Over heating Thermostat • Foreseen for external thermostat (TA) • Weekly chronothermostat • Touch screen console ...

The Hatco Compact Electric Booster Water Heater provides all the 180°F (82°C) final rinse water required to sanitize and flash-dry dishes and flatware. Features fiberglass insulation to minimize heat loss. Includes a temperature/pressure ...
See the other products
Hatco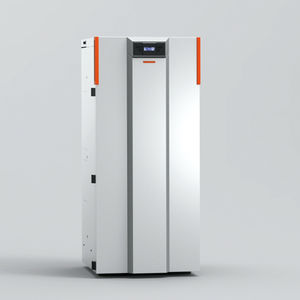 pellet boiler
COMPACT S32 EVO
Pellet-burning boiler with modern design, if you would like to heat a domestic environment it provides the ideal solution. It becomes the core of the system, easy to be integrated thanks to its compact dimensions. The ...
See the other products
THERMOROSSI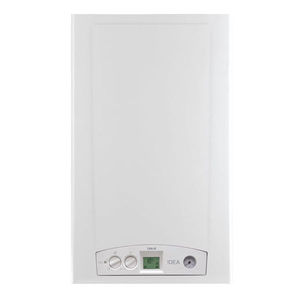 See the other products
UNICAL AG S.p.A.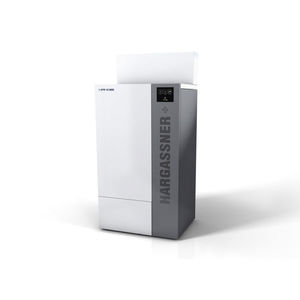 Power: 6,000 W - 32,000 W
Small, compact design 2. No more boiler room necessary 3. Pellets Low temperatur boiler: Down to 38°C (Range: 38 to 80°C, HSV 9-22 kW) 4. Installatin up against 3 walls 5. Easy installation, maintenance ...
See the other products
HARGASSNER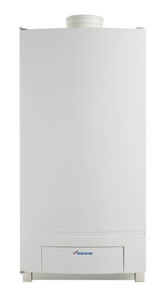 The compact dimensions and light weight wall mounted boilers in the GB162 range provide an innovative solution where space is limited. The GB162 is available in 65, 80 and 100kW outputs Features and benefits Condensing ...
See the other products
Buderus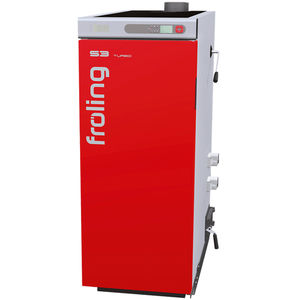 Power: 20,000 W - 45,000 W
The S3 Turbo offers top quality boiler technology for a mid-range price. It concentrates on the most important points and includes a lot of features, which are otherwise only found in top of the range firewood boilers. ...
See the other products
FROLING

gas boiler
ECOTEC PLUS 415
Wide modulation range of up to 1:6 Highly efficient and economical to run Push fit flue system ErP rated A Push button programming
See the other products
VAILLANT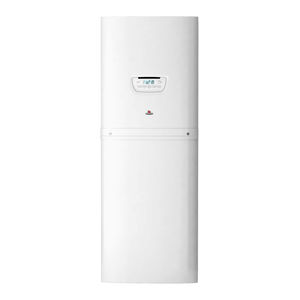 gas boiler
HELIOTWIN CONDENS
See the other products
Saunier Duval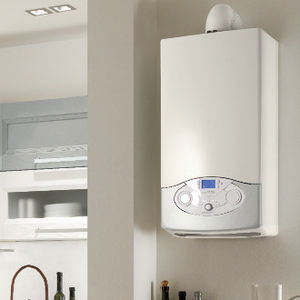 EXCEPTIONAL PERFORMANCE AND ADVANCED QUALITY FROM OUR HIGH-EFFICIENCY COMBI This high efficiency Combi boiler combines the performance, quality and reliability you'd expect from Ariston. Stylish and compact, the Clas ...
See the other products
Ariston

gas boiler
QUADRIFOGLIO B
... side of the generator. Flue gas no-return system for modular installation. As a standard on each boiler. Range rated certified boiler: adaption of boiler max eating output to real max ...
See the other products
FERROLI

Wall hung electric boiler, heating only. 2 models: single or three phase For floor heating circuits: the flow temperature can be limited. Ready to install: delivered with expansion vessel (10 litre), manothermometer, ...
See the other products
ACV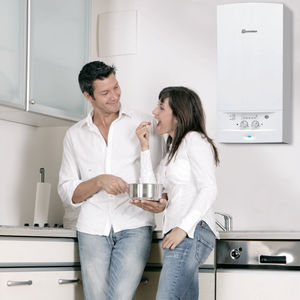 See the other products
ELM LEBLANC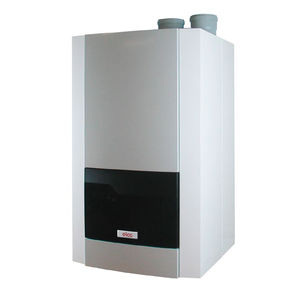 ... THISION L wall mounted boilers set new standards in gas fired condensing boiler reliability, performance and design features. Key Features Corrosion-resistant stainless steel heat exchanger - Reliability ...
See the other products
ELCO

gas boiler
HYSAÉ HYBRID 6000
See the other products
ATLANTIC

Technology makes it possible Practical and flexible! Heat consumption of 1-12 kW possible Pellet boiler + feed system + pellet store in one Can be installed anywhere from cellar to attic Simple and convenient Integrated ...
See the other products
Windhager Zentralheizung GmbH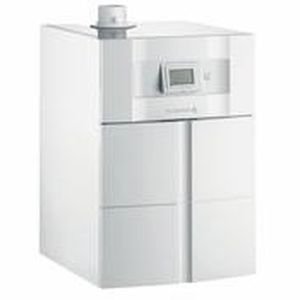 This very compact, powerful boiler provides a constant temperature in your home, whatever the season. Easy to install The connection by forced flue or chimney as well as its compact size mean that it can be installed ...
See the other products
DE DIETRICH

The UltraGas condensing boiler with patented aluFer heat exchanger delivers the highest ­efficiency and cost effective performance. The wide range of boilers match any customers requirement. UltraGas ...
See the other products
Hoval Italia

The Epsilon is a series of 2 boilers: the EB 40 and the EB 50. These are the smallest units in the A.O. Smith heating product-line. The Epsilon is a high efficiency condensing boiler with low carbon emission ...
See the other products
A.O. SMITH

We custom design our heating systems specifically for your greenhouse depending on crop and location with many different options to choose from.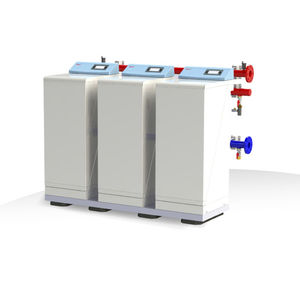 Power: 20 kW - 240 kW
THE PULSATOIRE: A ONE-OF-A-KIND TECHNOLOGICAL WONDER DESIGNED FOR DOMESTIC, COMMUNAL, TERTIARY AND INDUSTRIAL APPLICATIONS JUST ONE PVC PIPE NEEDED FOR FUME EXHAUST OUTSTANDING EFFICIENCY: UP TO 109% NCV FROM 20 TO 240 KW, TO ...
See the other products
GIANOLA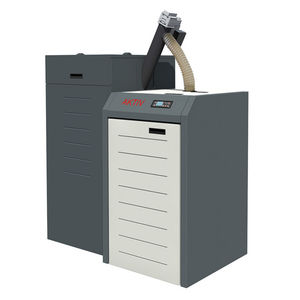 Power: 3,800 W - 34,900 W
Painted sheet-steel facing. Black-painted steel body.

gas boiler
ECONET™ ENABLED ULTRA® SERIES (U97V)
Power: 11,570 W - 33,710 W
We've Thought of Everything Industry-first patented features and 360°+1 engineering make the Ruud U97V Ultra Series Gas Furnace a smart option. From top to bottom, inside and out, and every angle in between, we've thought of everything ...
See the other products
Ruud Heating & Cooling Division