The Online Architecture and Design Exhibition

... conditions with exetrnal sensor -Supporting Open Therm -Exhaust gas sided standart connection 80/125 -Legionella protection in boiler operation
See the other products
Hansa Öl- und Gasbrenner GmbH

Power: 8,000 W
Nominal heat output [kW] 8 Efficiency [ 70 Fuel - wood Dimensions (h,w,d) [mm] 1500×370×370 Flue pipe diameter [mm] 95 Backside ...

CONDENSING BOILER FOR OUTDOOR INSTALLATION Ideal complement to Robur High Efficiency Heating Systems. For the production of hot water up to 80 °C. ErP Energy Class: A
See the other products
ROBUR

... growth of your crop, while also optimising your energy consumption. Heat is most often produced by installing burners, boilers and condensers. The use of heat pumps, exchangers fuelled by a source of hot industrial ...

Smart design, smarter comfort Inside the heat exchanger shell of the GWM-IE, specially designed helical tubes optimize condensing, allowing near-complete recovery of useable heat from the fuel source.
See the other products
Lennox

Power: 65,000, 45,000, 55,000 W
... steel heat exchanger condensing boilers and up to1040 kWin CASCADE systems,• Low energy consumption with integrated modulated primary circulation pump,• When used as CASCADE, the panel on the boiler allows ...
See the other products
Ecodense Condensing Boiler

Power: 24,000 W
Reduction of shutdown losses More environmentally friendly Increased boiler life Up to 10% gain compared to a traditional condensing boiler
See the other products
VERGNE INNOVATION

... CONDENSING BOILER WITH PRE-MIXING FEATURE FOR THE INSTANT PRODUCTION OF DOMESTIC HOT WATER PLUS: - Ultra-compact - 7-litre expansion vessel - Modulation ratio 1:5 FEATURES: - Fully pre-mixed burner - ...
See the other products
Fondital

... easy heating. Heat simply and cleanly With a footprint of just 0.82 m² convenient movable ash container fits in any boiler room emissions within the regulated guidelines
See the other products
KWB Kraft und Wärme aus Biomasse GmbH

This unique concept low temperature pellet boiler offers the highest efficiency, convenience together with a long service life. In a hot reaction zone delivering from 2 to 23 kW output, the flame is variably matched to ...
See the other products
Guntamatic Heiztechnik GmbH

gas boiler
COLIBRI' SPEED CA
... air boilers Electronic modulation. Low consumption high head ErP circulator. Protection rating IPX4D. Wall-mounted boilers for heating and domestic hot water production with bithermal exchanger Colibrì ...
See the other products
Baltur

The VERONA line boiler is available with a usable thermal power of 24kW. Main characteristics Usable thermal power of 24 kW Heating and production of instantaneous domestic hot water Operating Modes: Summer (just ...
See the other products
ZANTIA

BTU Input 35.6 kW per hour Fuel Flow Rate 3.3 liters/hour Water Output Temp. 90 C Inlet Water Temp 60 C minimum Exhaust Flue Diameter 20 cm diameter available System Dimensions 63 cm H x 59 cm W x 80 cm D Shipping Weight ...

VACUUM CLEANING SYSTEM BUILT-IN CIRCULATION PUMP COMBUSTION AUTOMATIC MANAGEMENT SELF AND DISTINGUISHED ELECTRONICS MULTIFUEL BUILT-IN EXPANSION VESSEL HIGH EFFICIENCY EXCHANGER
See the other products
ECOFOREST

Boiler Comby A.I.C.S. / S1- S2 Inertial storage with stratification Inertial storage of heating water with temperature stratification and a corrugated stainless steel exchanger, for domestic hot water production
See the other products
TONON FORTY

solid fuel boiler
HERCULES U32
Hercules U32 is a solid fuel down burning cast-iron boiler with manual loading design for ecological burning of piece wood, soft coal and hard coal, and coke. Output: 14 - 15 kW / 18 - 20 kW Fuel: hard coal, soft coal, ...
See the other products
ZDB GROUP a.s., VIADRUS Division

Open-vented boilers (mod. MCA) and room-sealed boilers (mod. MCS) designed for heating and domestic hot water production, high efficiency. Ultra compact size. Operation outdoors in partially protected ...
See the other products
LAMBORGHINI CALOR SPA

The range sets new standards in high efficiency condensing boiler technology. All models feature a Giannoni isothermic stainless steel heat exchanger and, for the HR28C model, full condense technology with it's in-built ...
See the other products
Johnson & Starley

See the other products
AUER-GIANOLA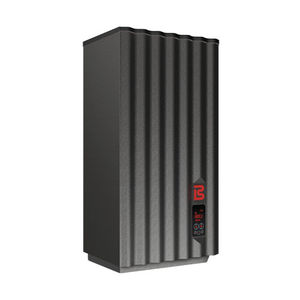 External Wall Mounted condensing premix boiler with instantaneous production of hot water, sealed chamber Main Characteristics: Efficiency class (92/42/EEC directive) Class 5 NOx; Polypropylene shell; Touch ...
See the other products
Bongioanni Caldaie

... base Floor Standing Boiler with optional wall mount kit Sizes 220MBH, 299MBH, 399MBH Modulating Condensing Boiler with 10:1 Turndown 95% AFUE (220/299); 96.5% Combustion Efficiency (399) 4 Pump/Auxiliary ...
See the other products
Weil-McLain

Boilers with automatic feeder KLIMOSZ DUO B 15 to 35kW are suitable for burning granulated coal and pellets. Boilers are equipped with additional emergency chamber for combusting solid fuel in a traditional ...
See the other products
Klimosz

... it features a condensing boiler including a burner with low NOx emissions and indoor blowers. It is available in the power of 34kW, 50 kW and 70kW, with premix burner technology and efficiency up to 109%. Aquakond ...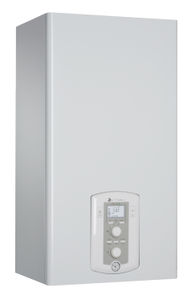 See the other products
CHAFFOTEAUX

Wall Mount Gas-Fired Condensing Boiler 80,000 & 120,000 Btuh Input; Natural or Propane Gas AFUE's Above 92% Heat Only & Combi Models Single Tube Large Diameter Stainless Steel Heat Exchanger ...
See the other products
Williamson - Thermoflo