How to choose this product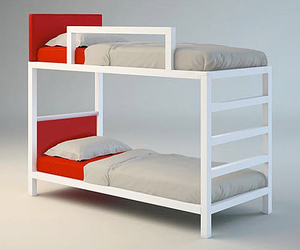 Bunk beds consist of two beds placed one above the other, providing sleeping accommodations for two in the floor space occupied a single bed. The two beds also can be placed at right angles, taking up a little more room. Along with loft and bed-dresser-desk combinations, they constitute the group of space-saving beds.
Applications
This furniture is usually used in children's rooms where space is at a premium.
How to choose
Choice of color and motif will depend on the age and sex of the children.
Advantages
- Space optimization