Cast iron radiators
20 companies | 80 products
How to choose this product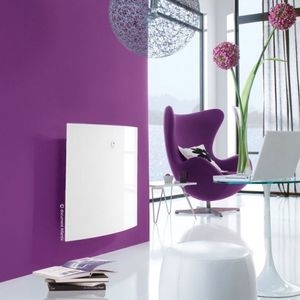 A cast iron radiator is either part of a central heating system or a dry inertia heating device. The latter uses electricity to heat a cast iron core.

ArchiExpo offers a wide range of radiators of different materials, designs, uses and technologies. These include firebrick and heat transfer fluid models, as well as radiators of cast iron, steel, stainless steel, aluminum, glass, stone and other materials.
Technologies
When these radiators are part of a central heating system, they carry a heat transfer fluid supplied by a boiler, generally hot water or steam. As individual units, electric resistance elements heat an inertial core made of cast iron.
How to choose
Choice will depend on room size and insulation, as well as radiator configuration and type of heating system.
Advantages
- Economical
- Even, constant heat