How to choose this product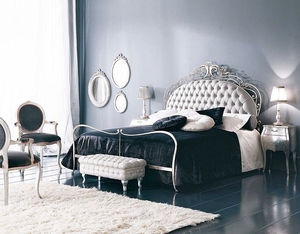 A classic or period bed can be categorized by size (single, double, etc.) and its style, such as Louis XVI, Directorate and Empire. Options include a frame with storage compartments for bedding or with drawers.
How to choose
Bed length should exceed the user's height by at least 20 centimeters. Width is a function of desired comfort and room size. A bedroom measuring less than 10 square meters should not have a bed over 140 centimeters wide. Aesthetics depend on personal taste, though bed style should blend with existing decor.