How to choose this product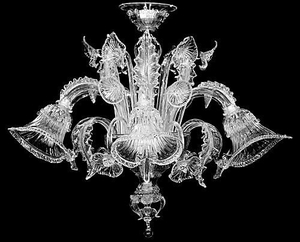 A period lamp is characterized by detailed design elements. Generally, its base is of carefully worked bronze or iron and its shade has a complex, curvilinear form with ostentatious decoration. It can be fixed to wall or ceiling, take the form of a chandelier or be a table, floor or light column model.
Applications
These lamps can provide either primary or secondary decorative interior illumination.
Technologies
Traditional materials such as cast iron, bronze and glass, often fashioned by artisans, are used in this type of lamp. Some include precious stones or crystals in their decoration.
How to choose
Choice will depend primarily on lamp type and location, as well as bulb type and light intensity. Aesthetic compatibility with the surrounding decor also is important.