How to choose this product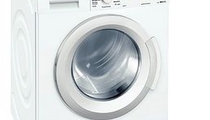 The clothes dryer complements the washer and has become an indispensable, time-saving household appliance. Anti-wrinkle, cool-down cycle and other clever features leave clothing pleasant to wear and easy to iron. Care instructions on clothing labels should be followed scrupulously.
Applications
Dryers are found in homes, laundromats, hotels and other locations.
Technologies
The front-loading dryer offers work space on top. It can also be stacked above or beneath the washer to save floor space. Top-loading dryers are easier on the back. Many such models are relatively narrow, saving floor space.
How to choose
Choice will depend on available space, machine capacity and energy consumption, and personal preference.
Advantages
- Saves time
- Leaves clothes easy to iron