How to choose this product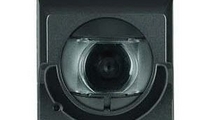 A color CCTV camera is used to help deter criminals and provide surveillance for public areas or private properties. While some CCTV cameras operate continuously, those monitoring private domains may be activated by motion sensors, saving energy and time.
Applications
Such cameras may be used to monitor vacant or low-occupancy properties. They also may be used for surveillance of public or commercial spaces and buildings.
How to choose
Determine the number of cameras needed and whether surveillance will be continuous or movement-activated when occupants are absent.

Take into account interior versus exterior use and changing light conditions. Some models offer infrared capability for night vision. Exterior cameras must be weatherproof and corrosion-resistant, and capable of producing clear pictures in diverse weather conditions. Consider placing cameras out of the reach of vandals.

Camera visibility and coverage of key areas are also important. Highly visible cameras can act as a deterrent. Other factors include picture quality, power consumption and how the images will be monitored or recorded.