How to choose this product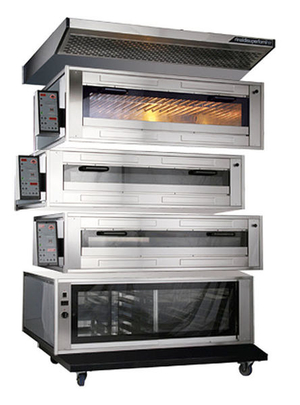 A combination oven (combi oven) allows both dry and moist cooking to take place in the same appliance. This may be ideal for cooking foods such as meats, which lose moisture and flavor if cooked uniquely with dry heat. On ArchiExpo, these units are categorized by properties including power source or intended use.
Applications
Such ovens are found in commercial or domestic kitchens where high cooking quality is required. Dry cooking may be through radiation and/or convection, in which the heat is circulated in the oven rather than direct. It may be gas or electric, and may have special features such as a cleaning cycle, which allows food residue to easily be removed.
How to choose
Decide on an electric or gas model. The latter may require installation by a registered professional, but offer more control than electric ovens. Consider type and amount of food to be handled, and cooking time. Busy professional kitchens may need to reheat or cook many dishes at the same time. Other factors include maintenance requirements, ease of cleaning and the possible need for a cleaning cycle.