The Online Architecture and Design Exhibition

contemporary bar stool
CHIP by Antti Kotilainen
Antti Kotilainen 2002 Inspired by the sea in motion, Finnish designer Antti Kotilainen created CHIP with graceful lines and rhythmic curves suggestive of a cresting wave. The seat form is achieved by laminating 27 separate sheets of ...
See the other products
Knoll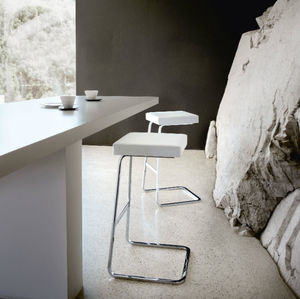 Bauhaus design bar stool
FOUR SEASONS
... designed the restaurant. The cantilevered chrome frame, lean profile and meticulous craftsmanship complement van der Rohe's Flat Bar Brno Chair, which was specified throughout the restaurant. In 2006 Knoll brought the ...

contemporary bar stool
TRITON by Clemens Weisshaar
Passionate bar hoppers are familiar with this common dilemma: bar stools either look good or they are comfortable – but rarely both at the same time. Triton has finally succeeded in reconciling ...

... classic Tabouret Haut bar stool by Jean Prouvé, which comes in natural or dark solid oak, makes it ideally suited for use in bars and cafeterias. The chrome-plated steel ring guarantees ...
See the other products
vitra

contemporary bar stool
HI PAD
Stool with seat in beech and birch plywood, multi-density polyurethane foam. Fixed cover in fabrics and leathers of the collection. Base in satin stainless steel, polypropylene feet.
See the other products
Cappellini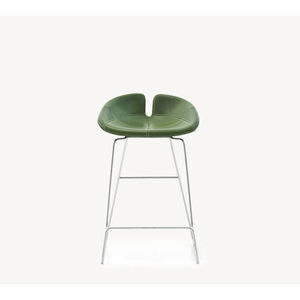 contemporary bar stool
FJORD
... which has been broken and smoothed by the waves, Patricia Urquiola has designed a collection of seats for both the home and public spaces. As the name suggests, there is a strong Scandinavian influence with references ...

contemporary bar stool
TWILIGHT™
Flared back design is available in wood or with an upholstered cushion, with or without arms. Contemporary solutions for environments that require mobile flexibility, whether used for meeting rooms, guest seating, or multi-purpose ...
See the other products
GLOBAL totaloffice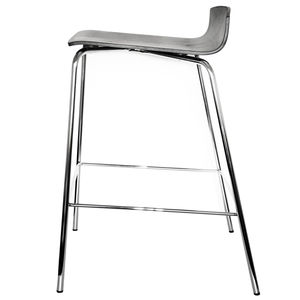 contemporary bar stool
CANTO
canto is a classic barchair . It convinces with its comfort and simple, timeless design.
See the other products
L&C stendal

original design bar stool
BULLSTOOL
WICKED ITEM IN YOUR BAR BULLY STUNNING DESIGN READY TO CHALLENGE YOUR INTERIOR CAN YOU HANDLE THIS BAD GUY?!

contemporary bar stool
2ND RIS
2ND RIS BAR STOOL 2nd Ris; Second reef in French. It is a nautical term that serves to diminish the surface of the sail with a second fold. Slender and expressive, this high stool ...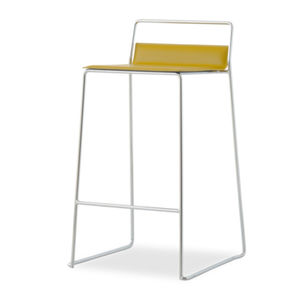 contemporary bar stool
CARUSO - SG by Gerald Brandstaetter
... materials with finesse, this seat combines rounded chrome steel with leather for a young and modern effect. It is available in the stool and chair versions - both stackable.
See the other products
Airnova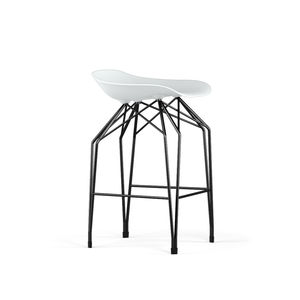 contemporary bar stool
DIAMOND COUNTER
The Diamond Stool base is inspired by the facets of a cut diamond, creating a similar play of light. A simply sophisticated piece of furniture, perfect for modern and minimalist settings. The purity of the concept, and ...
See the other products
Kubikoff

contemporary bar stool
BST-1620 by Pawlak & Stawarski
The 1620 collection has an unusual, openwork base made of solid wood. The combination of three components in the construction of circular cross-section legs in one place creates a characteristic bond, while the seat and backrest made ...
See the other products
Fameg

contemporary bar stool
AVENUE
The Avenue Bar Stool is kept to its bare minimum yet full of design interpretations. The sleek thin lines of the footrest and legs are comfortably embraced by the softness of the seat. ...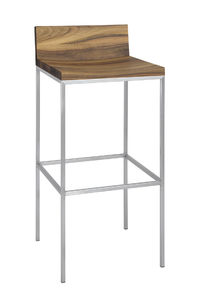 contemporary bar stool
ST07 GRACE by Philipp Mainzer
... legs with four cross beams. The seat is shaped with a radius to provide comfort. The clear lines and the large seat of this stool offer an elegant appearance while GRACE can be used from two sides. GRACE is available ...
See the other products
e15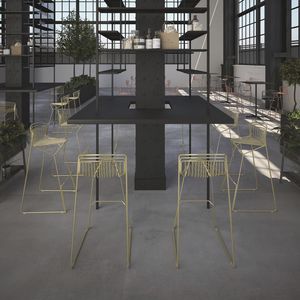 contemporary bar stool
RIBELLE
... of two versions: chair and stool. The strong aesthetic identity does not affect the functionality that a chair has to have, in fact the front angles of the seat are cut to facilitate the end user to get up, also for ...

contemporary bar stool
1.3 by Kihyun Kim
... comprises chair, stool and bar stool. The most outstanding feature of this delicate, light 1.3 STOOL and 1.3 BAR is the wafer-thin impression made by ...
See the other products
ZEITRAUM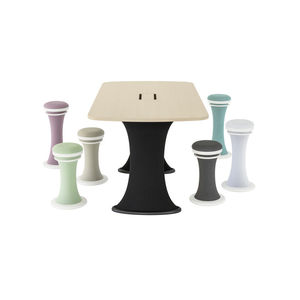 contemporary bar stool
DRESS by Osko+Deichmann
... to a lever working along the entire circumference Circular foot rest avoids soiling the fabric Plastic parts of the stool are available in stone or lava Fabric and seat finish available in 9 colour variants dress ...
See the other products
Brunner GmbH

contemporary bar stool
KELLY
The Kelly Stool complements the Kelly chair and is designed to suit bars, cafes and food courts. The laminated shell is available in a range of colours and woodgrains as well as custom printed patterns ...
See the other products
botton & gardiner urban furniture

Pouffe with inner structure in multilayered wood, expanded resin, eco-leather fabrica coating, coffee table in lacquered MDF. Stool in varnished beech with metal footrest, seat upholstered in expanded resing padding, ...

contemporary bar stool
AGENT
... boardrooms, breakouts and visitor seating. To achieve the comfort levels for which Lyndon is renowned, both the dining chair and bar stool incorporate a generous scoop to the seat, whilst the lounge chair ...
See the other products
LYNDON DESIGN

contemporary bar stool
SWAY by Burkhard Vogtherr
Sway. Stand or sit – why not do both? Design: Burkhard Vogtherr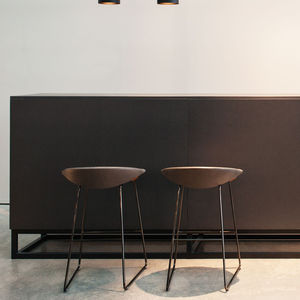 contemporary bar stool
MICK by Niels Bendtsen
... we had in mind when we designed 'Mick', our bar stool. With a seat consisting of two hollow, geometric shapes, the stool gives your body the kind of support you need, providing firm seating ...

contemporary bar stool
BÖNAN by Sandin & Bülow
Bönan bar stool has derived its design from the Vågspel wastebasket. It has a comfortable padded seat and legs in chrome, or silver-grey powder coating. The bar stool's ...
See the other products
MATERIA

contemporary bar stool
MARLY by Olivier Gagnère
See the other products
SOCA