How to choose this product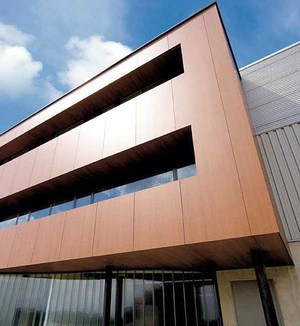 Composite facade cladding uses the properties of different materials to improve the appearance or technical performance of the cladding for the facade. For example, mineral cladding offers hardness and aesthetic qualities, while the resin improves durability, manipulation and shaping of the material, allowing more interesting forms to be produced.
Applications
Such cladding is often used on public or commercial buildings to protect the load-bearing structure and to improve the aesthetic quality of the facade. Some versions have special properties, such as built-in LED lighting, self-cleaning or resistance to fire.
Technologies
Wood, aluminum, fiberglass and other materials are used to make this cladding.
How to choose
Consider how the cladding will be supported and attached to the load-bearing structure. Appearance should fit the surroundings and comply with local building regulations. Other factors include durability, maintenance requirements and the terms of any guarantee or warranty.