The Online Architecture and Design Exhibition

fixing mortar
180 - 240 min | P120
DESCRIPTION P 120 adhesive powder is made from a mixture of high-resistant cement, selected and high-resistant sands and chemical additives that improve the technical characteristics and workability. PACKAGING Humidity-resistant paper bags - 25 Kg.

protective mortar
CRETEO®REPAIR CC 170
See the other products
ROEFIX

repair mortar
ALSAN® 072 RS
Alsan® 072 RS mortar is a highly-filled 2-component repair and levelling mortar based on methyl methacrylate resin and a formulated, activated filling mixture. Alsan® 072 RS mortar ...
See the other products
SOPREMA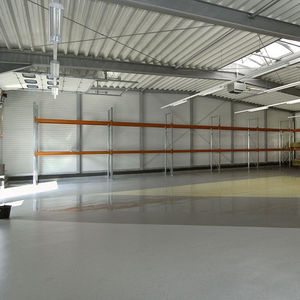 repair mortar
KEMPERDUR® TC
KEMPERDUR TC is a multi-component, solvent-free, polyurethane-based coating system. Parking decks, driveways, inner courtyards and ramps are just as ideal for this treatment as are balconies, terraces and covered walkways. And because ...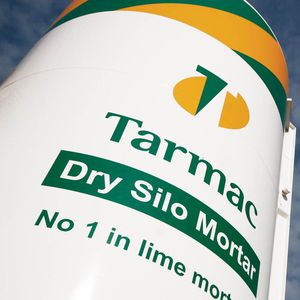 Dry silo mortar is the ideal solution particularly for multiple dwelling sites where quality, consistancy and convienience is essential. At the press of a button the dry pre-blended mortar is mixed with ...
See the other products
Tarmac Building Products

leak-proofing mortar
TEXSALASTIC
... efficient waterproofing. Advantages - The very fine synthetic dispersion endows the compound with excellent adhesion to concrete, natural and artificial stone, wood, steel, galvanized sheet metal, copper, asphalt, marble, ...

Description RonaRoad Manhole Concrete is a zero VOC pre-packed ready to use concrete. It achieves a compressive strength in excess of the Highways Authority Specification just 2 hours after mixing. It ...

fixing mortar
MORTEC® DRAIN
The thin-layer EP drainage mortar system for use in combination with AquaDrain® EK surface drainage system for balconies, patios and terraces. MorTec® DRAIN is a thin-layer epoxy resin drainage mortar ...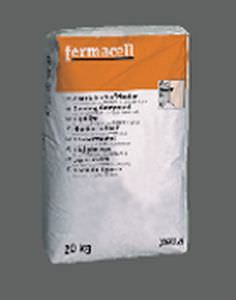 adhesive mortar
20 kg | FERMACELL
Fot dot & dabbing Fermaceli boatds

fixing mortar
RUGBY POST MIX
... fence posts and rotary washing lines in domestic applications. Post Mix is an equally time saving ideal alternative to mixing concrete for more commercial applications including fixing road signs and street lamps. Rugby ...
See the other products
Cemex

repair mortar
VIVACOCCIO MALTA ALLETTAMENTO
A macroporous mortar for brickwork, highly transpiring, based on natural hydraulic lime, slaked lime and pozzolanic cocciopesto, free of cement and synthetic additives. VIVACOCCIO MALTA PER ALLETTAMENTO does not create ...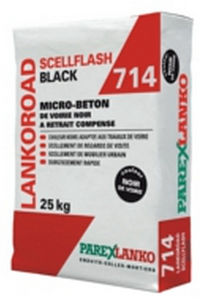 repair mortar
714 LANKOROAD
See the other products
parexlanko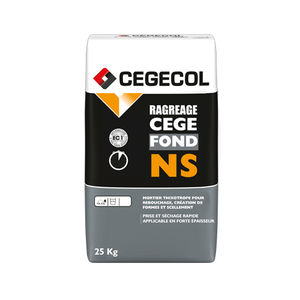 repair mortar
CEGEFOND NS
See the other products
CEGECOL

leak-proofing mortar
BUDOSZCZEL-H 810
After drying, it is an ideal substrate for tile adhesives, thermal insulation plasters, plasters. It does not react with polystyrene. Features Complete water-tightness Waterproof Frost-proof On the balconies and terraces
See the other products
Kreisel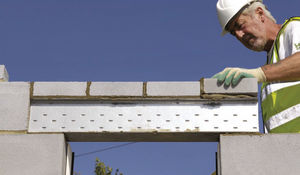 Celfix Mortar is cement based and supplied as a dry, pre-mixed powder in 25kg bags. It has been designed to replace the traditional sand:cement mortar and is used with building with our Thin-Joint System. ...

fixing mortar
160.1 AMPHIBICAULK
... water displacement quality. Karnak #160.1 Amphibicaulk is a cold process, heavy bodied, caulk-grade roof cement ideal for sealing leaks in and around asphalt built-up roofs, joints chimney cracks, skylights, vents, down-spouts ...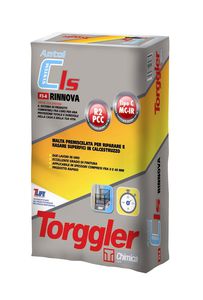 smoothing mortar
ANTOL CLS SYSTEM RINNOVA
... , stairs and ledges of concrete structures, as well as smoothing of concrete floors not subject to high stress and rendering of masonry. TYPE OF SUBSTRATE Mineral substrates such as screeds, concrete ...
See the other products
Torggler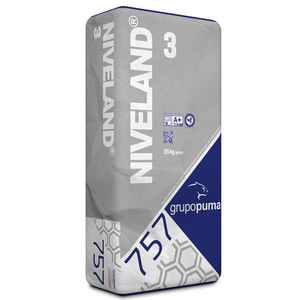 self-leveling mortar
NIVELAND® 3 CT C20 F6
Self-levelling mortar for indoor floors preparation. Once hardened, it is suitable for all kind of light floorings (tiles, parquet, fitted carpet, etc.). Composition Product based on special cements, selected aggregates ...
See the other products
GRUPO PUMA

... frames, junction boxes, ducts, pipes, gratings, staff angles, etc. SUBSTRATES Plaster and cement-based screeds, brickwork, concrete.
See the other products
TECHNOKOLLA

epoxy mortar
TARDIGRADE ERMT 900
... Repair and Filling Mortar Description of Product Tardigrade ERMT 900, is a three component, solvent free, epoxy based repair and filling mortar. Fields of Application • Industrial floorings • Joint ...
See the other products
TARDIGRADE YAPI KIMYASALLARI SANAYI TICARET A.S.

Hydrophobic, pressurized water resistant mortar with special bonding agents suitable for fillets, repairs and as a barrier-plaster. When mixed with KÖSTER SB Bonding Emulsion it becomes a PCC Mortar.
See the other products
KÖSTER BAUCHEMIE AG

... aggregate surface hardening for concrete flooring and vehicle ramps with high compressive strength and abrasion resistance. STRENGTHS It is ready for use and easy to apply.It is shrinkage-controlled.It provides good ...
See the other products
DRACO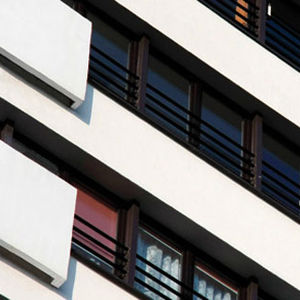 non-shrink mortar
BETONCRYLL MALTA
BETONCRYLL MORTAR is a special tixotropic, non shrinking, pre mixed powder mortar for the restoration of concrete structures. The product consists of special kinds of cements, selected ...

repair mortar
TREMCO SX250
SX250 is a pre-smoothing and repair compound for clean, sound, porous substrates. SX250 is specifically designed for preparation of interior applications and can be applied by hand or by pump. Suitable for use below a damp proof ...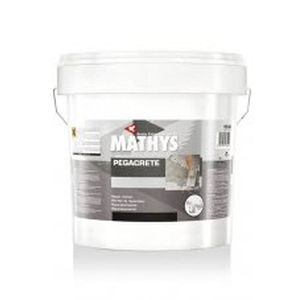 ... cement base Powdered repair product on cement base and resins for leveling and repairing cracks, holes and other damages in concrete, cement renderings and non-painted brickwork. For indoor and outdoor use.