How to choose this product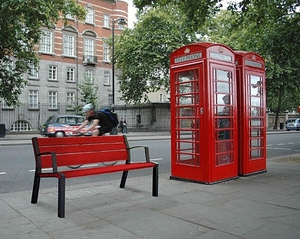 On ArchiExpo, a contemporary bench is distinguished from traditional styles by its design creativity, often characterized by simpler geometric forms and lines, unusual colors and shapes or novel functions while maintaining certain aspects of standard benches. For example, a common exterior configuration of slats in a metal frame may be made of plastic and stainless steel in bold colors to add a unique touch to a familiar design.
Applications
A contemporary bench can be cushioned for use as extra indoor seating and have integrated features such as lighting or planters. The form of the bench may encourage different interactions between users. For example, a round bench where the users face each other may promote more social interaction than a straight bench.
How to choose
The striking style of this furniture might contribute to the ambiance of a corporate waiting room, but be unsuitable for other environments, such as bus stops. Other factors to consider include the size, maximum weight and seating capacity and the desired level of comfort. For example, a bench for home or park use may need to be more comfortable than a bench in a busy street.

Public benches may include features to prevent inappropriate use, such as intermediate armrests to discourage skateboarding or sleeping.