How to choose this product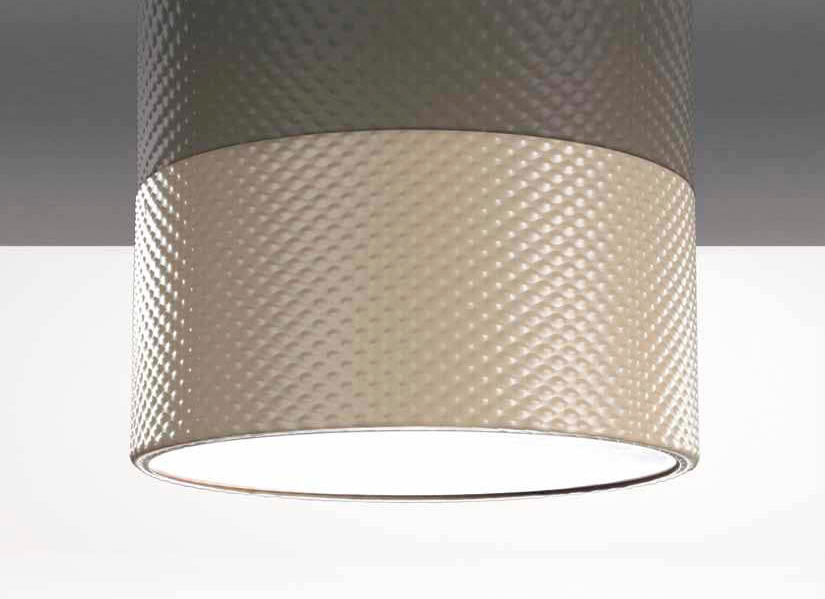 A contemporary ceiling lamp may take its inspiration from standard or classic lamp designs while expressing originality through its use of light, color, form or material. It may light an entire area, constitute a centerpiece or create a certain ambiance. Models include suspended and recessed lamps, as well as uplighters. On ArchiExpo, such fixtures are arranged by properties including material, fitting or bulb type (e.g., fluorescent).
These lights are found in domestic and commercial settings, either individually or as part of a series. Configuration may vary with use. For example, a grid of lights may be installed to evenly illuminate an entire kitchen. A dining room pendant light can constitute a focal point and create a particular ambiance. Some models are adjustable or even programmable.
Consider how lamp style will affect the space as a whole. Lighting can be designed to illuminate a large area or just part of a room, or to target specific objects. Ensure that the ceiling can support the weight of the light and that the correct fasteners are used. Evaluate maintenance needs, keeping in mind that upkeep on a series of lights will be more time consuming and expensive than on a single fixturte.