How to choose this product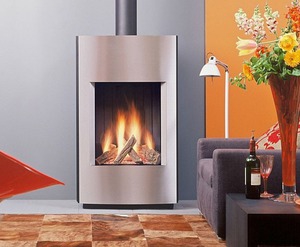 A contemporary stove is a heating appliance with straight, simple lines and sober finish. Grays dominate, but the addition of primary color accents can provide a contrast to room decor.
How to choose
Choice will depend on installation location, including wall, built-in, central or corner. Each influences spatial perception of the room in a different way. Constituent materials and fuel type both affect the stove's efficiency. It can use wood, wood pellets, gas, bioethanol, oil, electricity or a combination of energy sources. The most common finish materials are ceramic, steatite, marble and aluminum.