Contemporary lamps
750 companies | 8102 products
How to choose this product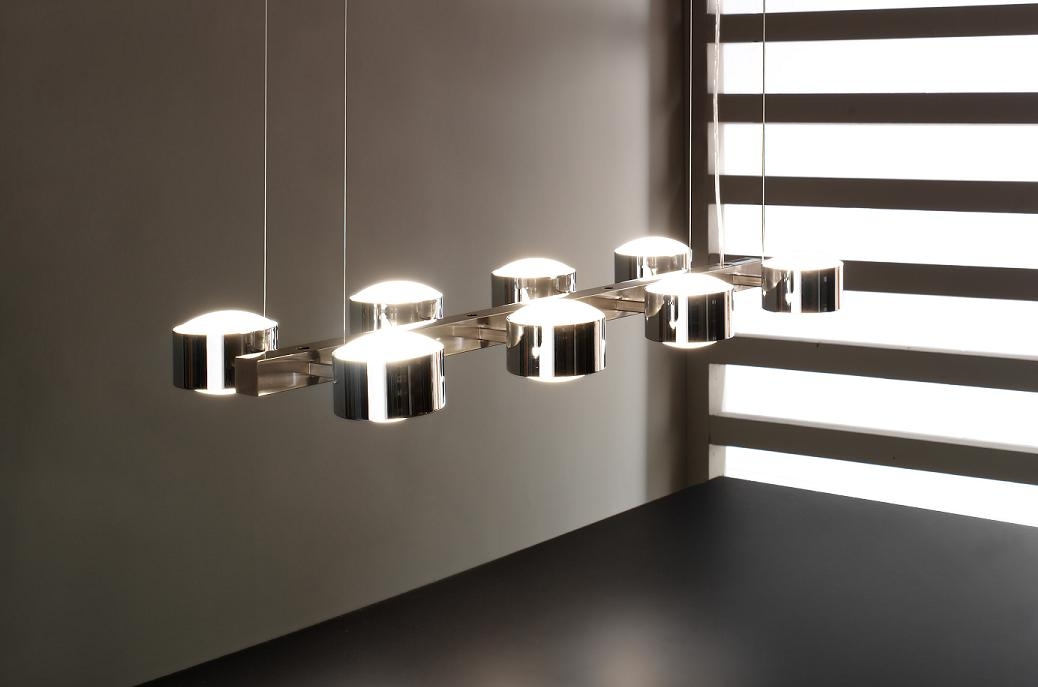 A contemporary lamp is characterized by its pure, simple shape, straight lines and minimal decoration. It usually has a smooth, bright finish in neutral colors which harmonize with any decor in any environment. It can be a wall or ceiling fixture, a chandelier or a floor, table or light column lamp.
Applications
These lamps can be used in any environment, outdoors or in, as primary or decorative lighting.
Technologies
Incandescent, fluorescent, halogen and LED bulbs are used in contemporary lamps. Crystal, glass, iron, aluminum, steel, fabric, wood, chrome, plastic and other materials are used in their fabrication. Some have an articulated arm for precise positioning, while others are battery-operated.
How to choose
Choice will depend on lamp configuration, specific use and location. Bulb type, efficiency and aesthetic qualities are other important considerations.