The Online Architecture and Design Exhibition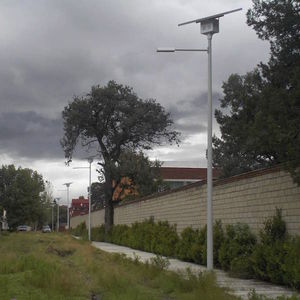 solar lamppost
SI-ESF-L-MODERN-16W
Solar Innova uses the latest materials to manufacture its photovoltaic solar streetlights. Photovoltaic lamps have a runs like a small photovoltaic plant. During the day they receive the sun's energy storing it in a battery for use ...
See the other products
Solar Innova

garden lamppost
KROK by Sideprogetti
Conceived for large spaces, Krok is no longer just a lighting fixture but a set of dynamic limbs in a play of motion reminding us that humans belong to nature.This sculpture makes the space around it precious and silent. The drawing is ...

PV street lamp with 20W 24W 30W 36W 40W 48W LED lamp and MPPT charge regulator.
See the other products
WESTERN CO. Srl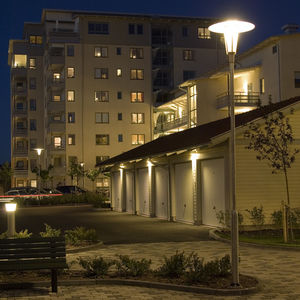 urban lamppost
COLONN by Per Sundstedt
Finish Grey or black painted aluminium. Shade in polycarbonat. Upper shade available as accessory. Other colours on request. LED info System power: 33W. Luminaire Luminous Flux: 1590LM. CCT 3000K. SDCM 3. CRI 80. Installation On standard ...
See the other products
ZERO

... streetlight luminaire for LED light sources. Winner of the Good Design 2015 High efficacy >100 lm/W Possible illuminance control Modern design Simple one person mounting Reliability
See the other products
LUG Light Factory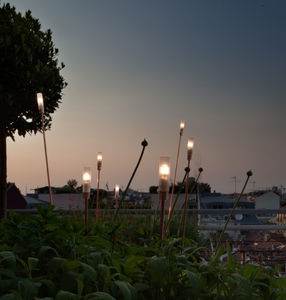 garden lamppost
GIUNCO by Albera-Monti
Thin natural copper straws keep the satined glass shaders. Giunco stands beneath the nature with discretion, spreading mood's light that reminds to a little lanterns.LED G9 110/230 4W 280lm 3000°K

Standardly we are using PMMA that is 100% UV resistant which prevents against yellowing over the entire life time of the lenses. Polycarbonate lenses ensure high impact resistance. Photometric files are available upon request.
See the other products
Le-tehnika

garden lamppost
PHEMUS STREET
Garden LED device adjustable made of anodized aluminium and pole anthracite gray finish. Indicated for urban, parking and park illumination.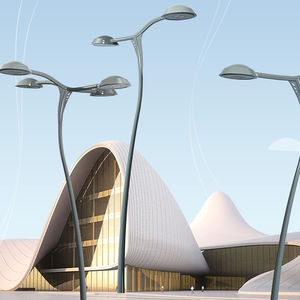 urban lamppost
CONFLUENCE
See the other products
Lumieres de France

urban lamppost
SCL / CITYMAX
CityMax is an ultra-versatile urban lighting concept with modern, innovative design in a classic body. The ideal luminaire for even the most demanding applications in the 21st-century city.
See the other products
Carandini

urban lamppost
EASY STREET
Solar lamp EASY STREET illuminates the street or park, charges mobile devices and serves as the seat for 10 people who can freely surf the internet in a range of 50m because the seat supports the work of Wi-Fi routers. Over 500W photovoltaic ...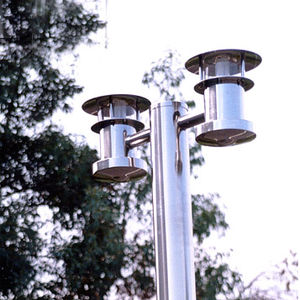 urban lamppost
NAIA LRA-77700
General CharacteristicsLower and upper housing made of injected aluminium.Dual fixing system, allowing side entry or post top.Locking system made of extruded aluminium.Screws made of stainless steel.Optical unit protection: IP-66/67General ...
See the other products
ROS Iluminación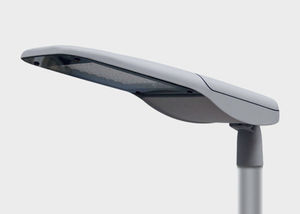 Body High pressure die-cast aluminum. 4 mm tempered glass. Screws Stainless steel bolts. Optic bloc NOVATILUX module in 1 format (64LEDs). Consult for color temperatures and light distributions. Electronic equipment Constant current ...
See the other products
Novatilu

See the other products
FPH ART Metal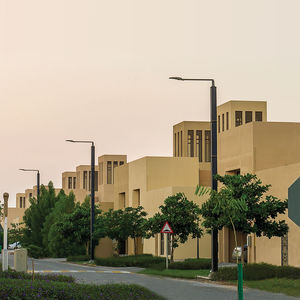 Monopole™ masts are characterised by the vertical integration of PV cells on square profile sleeve modules mounted on masts of varying heights and construction types. The Monopole™ 3.0 Range contains two principal mast types: Modular ...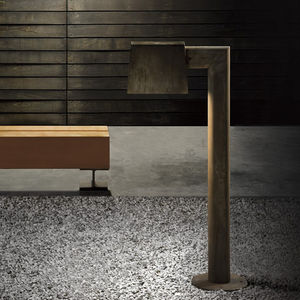 garden lamppost
SAINT-TROPEZ by Studio Klass
Saint-Tropez is a collection of classy and versatile lamps. The idea conveyed by this line is to create an outdoor environment that completely envelops those who live there. The products are characterised by a very strong ...


Post-mounting outdoor luminaire, comprising: - Die-cast aluminum housing chemically pre-treated and painted with polyester powder coating - Polyester-powder coated die-cast aluminum housing, surface chemically treated, covered in stainless ...
See the other products
PERFORMANCE IN LIGHTING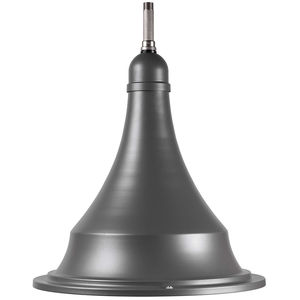 See the other products
LENZI

urban lamppost
PASSEGGIATA
Lighthouse for lighting outdoor areas 12/24 leds, 60mm pole mount, anodized aluminum body, frosted glass with built-in or separate power supply 230Vac to mount at the base of the pole use: General outside lighting , avenues, parks, ...

urban lamppost
CITY ROUND
"Color temperature (К) 3000/4000/5000 Luminous flux (Lm/W) 150-170 Color Rendering Index (Ra) 86-95 Power supply options 1. Constant current driver 150-1400 мА (6-60 W) 2. DC voltage 24 V (8,4-42 W) Ingress Protection Rating IP68 Material ...
See the other products
TRIF

Overview A high-powered 60W park light, with a beautiful curved design is ideal for parks, airports, streets, and boulevards. Quick Spec LED Chip CREE Number of LEDS 42 Power Consumption 60W Input Voltage 220-240V AC, 50/60Hz Beam ...

... level No light pollution Maximum energy efficiency thanks to the targeted optics. Photovoltaic version available. Modern design, available in different colors. Optional control systems: 1-10V / DALI Virtual ...
See the other products
Dleds