Contemporary public benches
189 companies | 2450 products
How to choose this product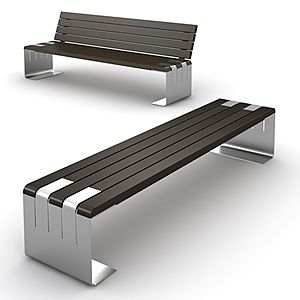 The contemporary public bench is a key piece of urban furniture. Its lines, materials and colors contribute to shaping the identity of a public space.
Applications
Such benches are found in squares and parks, along avenues and at scenic lookouts. Models with integrated planters can be used to add greenery to public spaces.
Technologies
Benches are made from a variety of materials. Stone and wood models have long been common, but other models use FRP, PVC and similarly modern constituents.
How to choose
Choice of materials and configurations will depend on the nature of the public space to be furnished. The bench should stand up to harsh weather and vandalism while offering a level of comfort suitable for its intended use. Aesthetic and logistic considerations also will influence selection.