contemporary shelf
VH14_012 | SPAZIOTEMPO
... – Varnished – Glossy / Semi-Glossy / Matt – Leather – Wood – Oak / Walnut / Wenge Glass Finish VERTICAL INSERTS AND SHELVES – Extra Light Transparent – Layered Coloured (catalogue colours) – Printed (colours ...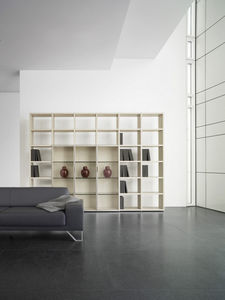 contemporary shelf
VARE : 6737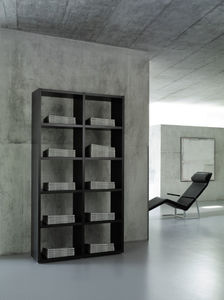 contemporary shelf
VARE : 6741

wall-mounted shelf
ROYAL SYSTEM by Poul Cadovius
... therefore became a worldwide succes. The ROYAL SYSTEM® has today been lifted into the modern age. In its modern appearance ROYAL SYSTEM® is suitable for both residential and commercial interior design. ...

wall-mounted shelf
EMISFERA
Wall bookcase with rounded line in extra-clear tempered and laminated cut glass, formed by unions and joints of vertical and horizontal elements. Material: extra-clear glass thickness: shelves15 mm supports 8+8 mm
See the other products
VB Glass

contemporary shelf
RI-FORMA
Modular bookcase with geometric line in extra-clear cut glass with painted inserts of various colours. The elements that make up the module are joined by UVA bonding. Material: extra-clear glass extra-clear painted glass thickness: total10 mm
See the other products
VB Glass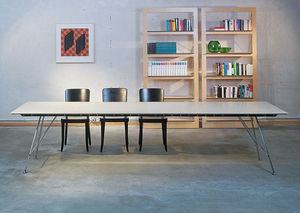 wall-mounted shelf
WANDREGAL
Everything from a single piece. One panel is processed to form a shelf unit with minimal material wastage. The lateral sections reinforce the frame. The cut-out sections serve as shelves, held in place by a steel bar.

wall-mounted shelf
LUMBERJACK
Lumberjack is a very stylish wall shelf made of carefully selected Douglas-fir from sustainable forests in Denmark. Each shelf has its own beautiful variations in color and grain, which make every item ...

contemporary shelf
FSHE RB ADJ
This solid reclaimed teak and bamboo shelving unit was originally designed deep enough for a television. The photo depicts the original with adjustable bamboo shelves. The most asked for version has ...

contemporary shelf
FSHE CON SM
We can custom make you a solid reclaimed teak shelving unit / bookshelf with your choice of elements: sculptures, tint, texture, size, shape, handles etc&The photos seen here are of a shelving ...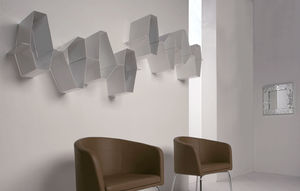 wall-mounted shelf
PLUS MENSOLA

... collection to organize it all – beautifully. 30" wide x 14" deep x 54" high Expertly crafted with a solid wood frame. Each shelf accommodates up to two medium or large Sabrina ...

contemporary shelf
MADISON
... easy for kids to choose what they want to read. 38.5" wide x 5.5" deep x 44.5" high Crafted of kiln-dried solid hardwood. Mounting hardware secures the rack to the wall for added safety. ...

wall-mounted shelf
AN-B163/01

wall-mounted shelf
B0163N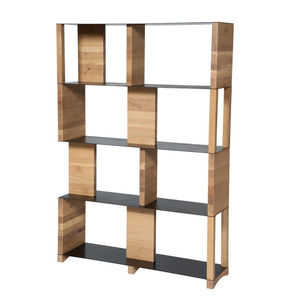 contemporary shelf
WAGRAM

... required and the shelves, boxes and cupboards can be moved and re-arranged as often as you like without using any tools. The shelving system can be re-designed at any time to suit colour, shape and function. Wallume ...

wall-mounted shelf
WALLUME ONE
Wallume One is the new series from Wallume. This series, in the same high quality as Wallume, consists of boxes with and without doors, in a wide variety of sizes, colours and materials. Wall mounting is made easy using the mounting ...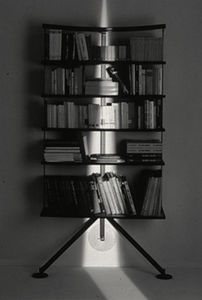 wall-mounted shelf
RAN by Carlo Forcolini
Design from a poet, a philosophera design author. Objects designed out of passion and curiosity for life, creation and the unknowable. Objects of passion: full of vitality, play and humour. Design that makes you wonder and reflect, love ...

MATERIAL: Laminate with stainless steel inset COLOURS: White DIMENSIONS: Width 740 mm, height 130 mm, depth 90 mm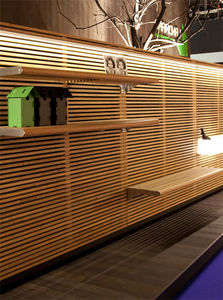 Dimensions ▪ 1760 x 50/130 x 400 mm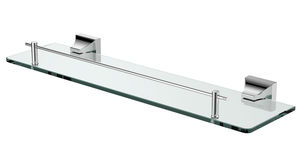 Glass shelf Chrome and glass JY2101274 £ 33.24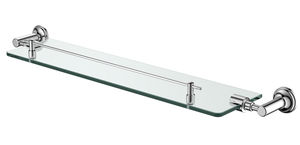 Glass shelf Chrome and glass JY2102574 £ 43.55

contemporary shelf
CHOPSTICKS
... Chopsticks modular shelving system works as an endless matrix system with no beginning or end. Two different size wooden sticks are connected to a special steel component to create a system that offers many different ...

The pathway of Movecho is closely related to a self history of a strict adaptation to the difference. A difference towards something in particular, a specific necessity inside of a standard of predetermined answers. The Movecho products ...

FLOATING ROSEWOOD SHELVES Custom made floating shelves in rosewood with clear lacquer finish. Collaboration with Assouline. Dimensions: H 3 / W 60 / D 12

custom made high gloss floating shelves for kids room/playbround.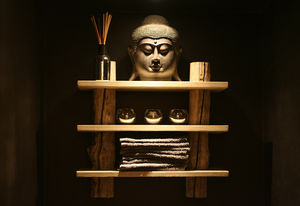 contemporary shelf
LA SOLUTION VOLANTE by Catherine Op De Beeck
5 years ago, Catherine Op de Beeck discovered the unique driftwood on the Camargue beaches in France and was inspired by this gift of nature. Every 2 weeks Catherine herself searches for her driftwood treasures on the Camargue beaches ...