Counter-tops
80 companies | 820 products
How to choose this product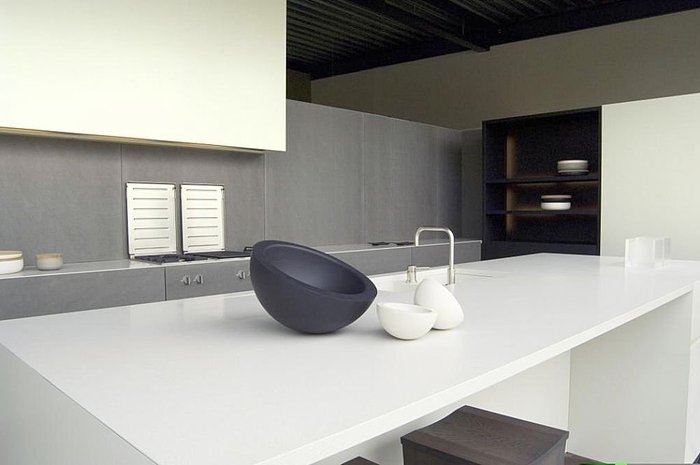 A countertop, also known as a worktop or work surface, is a rectangular horizontal surface for food preparation or other tasks. It may be cantilevered or supported by cabinets, cupboards or legs. On ArchiExpo, these items are arranged by properties such as material and function (e.g., stainless steel kitchen worktop).
Applications
Countertops are found in commercial and domestic settings. Kitchen and bathroom counters are among the most common types. Prefabricated models may have built-in back splashes, drain boards and other features to create a seamless appearance and facilitate cleaning.
Technologies
Solid wood, natural stone, glass, stainless steel, concrete and other materials are used to make countertops. Cost-effective versions often consist of laminated particleboard or veneered wood.
How to choose
Local health and safety regulations may restrict the materials used in certain applications. For example, commercial kitchens require the use of hygienic and easy to clean materials such as stainless steel, rather than wood or laminated particleboard, which are harder to clean and have limited resistance to moisture, heat, staining and scratching.

In home kitchens the appearance, style and form of the counter may be more important. Natural stone and concrete offer a very robust, long-lasting, luxurious finish. However, they are heavy, difficult to work and tend to be very expensive.