The Online Architecture and Design Exhibition

For relaxing gatherings NEST is designed to suit gatherings with close family and friends. With matte texture and rounded square shapes, the pieces bring relaxation to your table.
See the other products
KINTO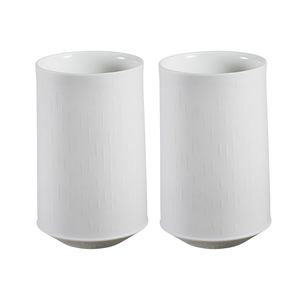 porcelain cup
POPPY: 000029
This collection composed by a teapot and its matched goblets, from a Japanese manufacture, plays with a contrast of textures between Biscuit porcelain and brilliant patterns. Exclusively drawn for the House, Poppy design evokes a light ...
See the other products
La Compagnie Française de l'Orient et de la Chine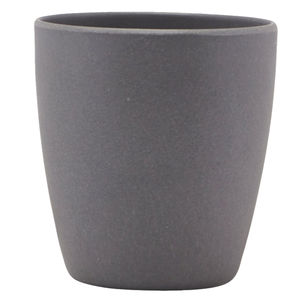 Mug, Picnic, Dark grey, dia: 8 cm, h: 9 cm FoodsafeYes Microwave ovenNo DishwasherNo WaterproofNo CE markingNo RohsNo Free from nickelNo
See the other products
house doctor

ceramic cup
BLOND by Reliefgruppen & Signe Persson-Melin
... Dinner Plate. Ø28 cm (11"). Stripe. Salad plate. Ø22 cm (8.75"). Stripe. Cup & Saucer. 30 cl (10 fl.oz). Stripe. Espresso Cup & Saucer. 10 cl (3.3 fl.oz.). Stripe. Cappuccino Cup ...
See the other products
DESIGN HOUSE STOCKHOLM

Take a sip from style with our Utopia Eye-Con Mugs. Inspired by our favorite fashionable four-eyes, each mug features a pair of pretty faces known for iconic eyewear. Makes a great gift for your friend who just got Lasik. Our Utopia ...
See the other products
Jonathan Adler

... bone china is the epitome of luxury. Beautiful yet functional. Five sizes ranging from mug size down to espresso size. The cups have been cast and hand finished by traditional craftsmen from a family company in Stoke ...

... coated with food safe paint. The cup can be used to store things, as a small planter or over our glass piece C4 | Jug to make a stunning centrepiece. The lid also makes a great coaster or even a candleholder. The cup ...

Espresso cup 2 pcs. The Vipp espresso cup is hand-casted in high-quality porcelain. For a matte finish and a smooth interior, the espresso cup is glazed on the inside and hand-polished ...
See the other products
VIPP

domestic use cup
TRACY by Kristina Niedderer
See the other products
PAOLA C

stainless steel cup
B CACTUS
Five cups with different forms that allow multiple configurations and multiple uses.
See the other products
TOPAZIO

stoneware cup
1010985 by Front
Höganäs Keramik plays a key role in the Swedish coffee break – the "fika" time when work briefly stops so colleagues can chat and socialise. Höganäs Keramik was founded in 1909, when local craftsmen in south-west Sweden began producing ...
See the other products
Rörstrand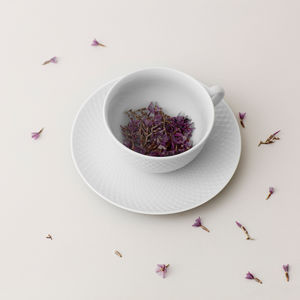 Clear, clean-cut lines, chalky-white porcelain and patterns from the archives. The Rhombe range is a tribute to classic dinnerware. The Rhombe range is a classic dinner service, beautifully reinterpreting a familiar pattern. The Rhombe ...
See the other products
LYNGBY PORCELÆN

porcelain cup
JC1320 by Jansen+co
See the other products
SERAX - MAISON D'ÊTRE

Founded in 1804, Yozaemon Pottery, Arita's largest porcelain workshop, has refined its trademark glazing techniques through relentless testing processes spanning over 200 years. Today, Arita Porcelain Lab is reinventing the Arita brand, ...
See the other products
ARITA 400 project

A messy table project, where you can mix and match the way you like, no limits, no rules, where "vale tutto"
See the other products
BITOSSI HOME

porcelain cup
MORODE by Kazuhiko Tomita
... one plate on top of another produces concentric circles on the table, waves that converge. The same sign is on the precious cups, that "interact" with the solid form of the teapot, but also it's on the cutlery where a ...
See the other products
COVO

porcelain cup
MILLA by Innocenzo Rifino & Lorenzo Ruggieri
Milla is the porcelain series in shapely forms with cup for espresso, cappuccino and tea. Weight: 386 gr Measurements: 11x8,5x11 cm Material: Porcelain Finish: Shiny plain colour Maintenance: Hand washing Dishwasher ...

A collection of hand glazed tableware – a true testament to the skill of hand glazing. Hand glazed earthenware. Please note each one is unique. Hand made in Stoke on Trent, England. 9cm ø x 6.5cm h
See the other products
1882 Ltd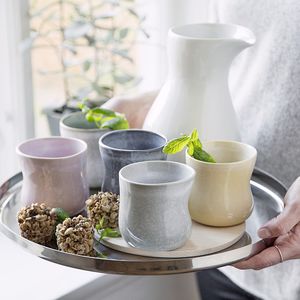 ceramic cup
MANO by Jeanette List Amstrup
Enjoy a cup of coffee or tea in this elegant green Mano cup from Kähler. This chubby cup comes in five new subdued pastel shades, lending a brand new expression to the familiar cup. ...
See the other products
Kahler Design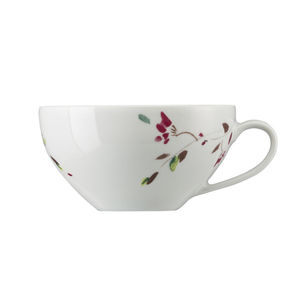 porcelain cup
RAMO by Heinrich Löffelhardt
See the other products
ARZBERG PORZELLAN

Munch Art blocks made in cooperation with the Munch Museum in Oslo, feature subjects selected in collaboration with the Museum. The motifs are lithographs of Munch`orignial paintings, transferred onto crystal blocks, using a unique process. ...
See the other products
Magnor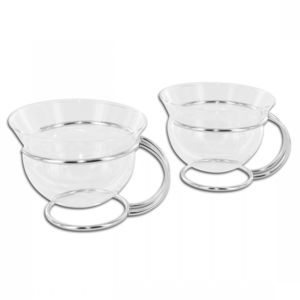 glass cup
FILIO by Tassilo von Grolman
... freely, as they release their aroma. Keep the tea warm by placing the teapot on the filio warmer, then pour into the glass cups of the filio tea set. Sugar, cream, and jam are also ready for your toast in the filio accessory ...
See the other products
mono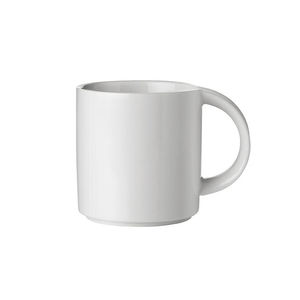 porcelain cup
EM by Erik Magnussen
The popular, iconic EM 77 vacuum jug now has a little sister. The new EM mug by Stelton shares the same design as the jug, and this matching pair, in all their simplicity, looks great together. The mug is made of classic white porcelain ...
See the other products
STELTON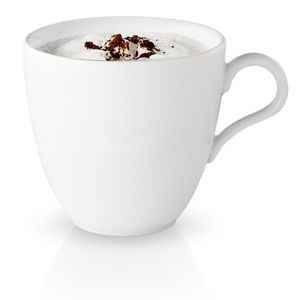 Stackable yet stylish cup STUNNING DESIGN MATERIAL: Porcelain
See the other products
eva solo

... decoration needed". Functional, durable and refined, Teema is the perfect tableware for every day use. Plates, platters, cups and bowls, each and every Teema piece is oven, freezer, dishwasher and microwave safe. ...