How to choose this product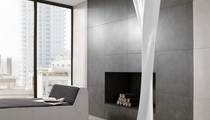 A design light column usually displays functional or aesthetic innovation. It is characterized by its original form, bright colors, constituent materials or optional features.
Applications
These pieces can be used in the home, exposition halls and decorating stores, as well as on terraces, in gardens or other outdoor areas.
Technologies
Most such light columns use LED bulbs. Glass, Plexiglas, methacrylate, PVC, aluminum, iron, fabric, optical fibers, cement and other materials are used in their manufacture.
How to choose
In addition to personal taste, choice will depend on the quality, color and intensity of the light. Other factors include the intended use, efficacy and maintenance requirements of the column.