The Online Architecture and Design Exhibition

CAD software
CMS INTELLICAD®
CMS IntelliCAD® is designed for anyone who wants a fast and efficient CAD program with all the power and versatility of standard programs such as AutoCAD® by Autodesk®, Inc., or MicroStation® by Bentley Systems, Inc., ...
See the other products
CAD MANUFACTURING SOLUTIONS

ETOOLBOX® MOBILE CAD TOOLS is a mobile CAD application (*.dwg) viewer of the CMS IntelliCAD® CAD Software or any CAD software able to ...
See the other products
CAD MANUFACTURING SOLUTIONS

design software
pCon.planner
... in photorealistic quality. Main features Creation of 3D interior designs Access to millions of 3D models using pCon.catalog and the 3D Warehouse Compatible with different CAD data formats (dwg, ...

interior design software
ARREDOCAD DESIGNER
... specially designed for creating interiors, so that you can faithfully reproduce the models of any manufacturer or create any design solution according to the different needs of your customers including drawing and decorating ...

interior design software
ARREDOCAD PRODUCER
... their products and for proceeding orders, sending them to their sales outlets. It is one of the most versatile and dinamic softwares available on the market, because it offers the possibility to perform almost any kind ...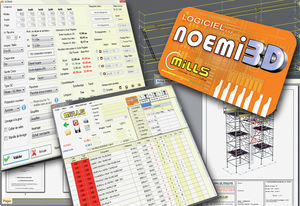 With the NOEMI 3D software program you can calculate and create 2D and 3D drawings of scaffolding and shoring. Automatic parts lists. Automatic drawings in 2D and 3D. Drawings compatible with AutoCAD©. Easy ...

architecture software
CUE VISUAL COMPOSER
... is brand new All-In-One software for Cue System programming where individual parts of software are closely linked and speak the same language. Cue Visual Composer is direct successor of Cue Director XPL. ...

monitoring software
WEBGUI
WebGUI is a new application that expands the range of user functions offered by the Cue System. It is a software solution allowing to design and run web pages stored in touch panel or controller. Web ...

analysis software
DESIGNSUITE
... floor project. No expert technical skills are required by the user - HADLEY DesignSuite™ leads you step by step through the design process ensuring you don't forget critical elements or make costly mistakes. HADLEY DesignSuite™ ...

design software
ULTRAPRO™
... fast, cost effective and environmentally-friendly when you design with Hadley Group's market leading UltraPRO™ software. Powerful features such as 'Wind Wizard' mean complex structural roof designs ...

CAD software
HYDRONET 2000
Analysis of hydraulic networks on a generic grid. Also suitable for anti-incendiary plants or, methane gas and oil-fired plants.

... the production of your designs is supported by one single software solution. PYTHA offers the immediate design of three- dimensional objects. Due to the simple and above all fast usability ...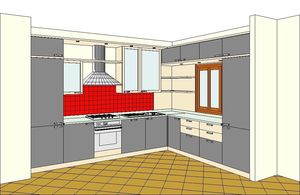 furniture design software
SPAZIO3D BASE
Spazio3D Base is the most simple version for the user who wants to start drawing with a pc, with the minimum investment. Through the Assembly Module, Spazio3D Base allows to furnish quickly and easily any type of enviroment. For this ...
See the other products
BRAINSOFTWARE - SPAZIO3D

furniture design software
SPAZIO3D LITE
... Kitchen; Bathroom; General Furnishing ( living room, bedrooms, etc); Offices. Other different graphic tools to create the design such as: Room creation tools such as walls, floors, ceilings etc; More than 100 Door/Drawer ...
See the other products
BRAINSOFTWARE - SPAZIO3D

DDS-CAD is the ultimate tool for electricians and planners. With the software you can design complete electrical installations for buildings. At the same time, the software is able to ...
See the other products
Data Design System

CAD software
DDS-CAD HVAC & PLUMBING
DDS-CAD, the market leading CAD/BIM software for plumbing, heating, air condition and ventilation. Within the technical building services, DDS-CAD facilitates complete design and dimensioning of piping ...
See the other products
Data Design System

POWERWIN is the ideal CAD for the parametric design of solid wood doors, flush doors, shutters, standard and special doors and windows. POWERWIN is easy to use: the end-user is guided through all the ...

PowerSTAIRS is the ideal software solution for the parametric design of standard and custom-made staircases. With PowerSTAIRS the design and the production of staircases is within everybody's ...

interior design software
blophome CLASSIC
... with the thousands of textures. Work with the catalogues of IKEA, Maison du Monde, Roca, etc.. - Design your project easily: BlopHome allows you to draw, design and decorate any room or interior space, ...
See the other products
BLOPHOME

CAD software
blophome PROFESSIONAL
... renders: we increased the size to Full HD 1920 x 1080, but we have also increased the quality of the render. - Conversion of designs: We convert your drawings into solids and meshes, with the 3DS, DWG, SKT, MAX, SLDT, ...
See the other products
BLOPHOME

furniture design software
POLYBOARD
PolyBoard is an interactive design and manufacturing cabinet software, based on a powerful methological concept (BOOLE & PARTNERS exclusivity).. - PolyBoard supports arborescent cabinet structures, dynamic ...

CAD software
STAIRDESIGNER
StairDesigner is a polyvalent straight, helicoidal, and balanced stair design software, used in the wood, marble, stone, and metal industries. - StairDesigner allows a quick stairway parameters entry. ...

CAD software
SCHEMHARNESS
CAD software for electrical harness and cabling: Realization of the synoptic of electrical harness Realization of the schematic pages Connectors management Lists extraction Definition ...
See the other products
FTZ INFORMATIQUE

CAD software
SCHEMCABLING
Importation or creation of the industrial plan Routes creation Cables Importation or creation on line Cables ways allocation Lists extraction Input data Plan is either inserted in DXF, DWG or image format, either ...
See the other products
FTZ INFORMATIQUE

CAD software
AUTOVUE 2D PROFESSIONAL
... Professional provides extended teams with access to critical project and asset information contained in 2D computer-aided design (CAD) and Microsoft Office documents. Its native document viewing, markup, and real-time ...

CAD software
AUTOVUE 3D PROFESSIONAL
... digital markup, and real-time collaboration capabilities users involved in a variety of business processes, such as product design, maintenance and repairs, or project planning can access, share, and collaborate on asset ...

CAD software
SMART™ FOR PLANTS
... through the constraints imposed by traditional plant modeling software and design technology. Rather than focusing on simply achieving design, SmartPlant 3D effectively enables optimized ...
See the other products
Intergraph

CAD software
SMART™ 3D FOR THE METALS AND MINING INDUSTRY
... been built onto the innovative Intergraph® Smart 3D technology. Core functionality includes platework and conveyor layout design. SmartPlant 3D Materials Handling Edition is specifically developed to enable the metals ...
See the other products
Intergraph

structural calculation software
KOMPAS-GRAPHIC
The KOMPAS-Graphic drawing editor is capable of automating 2D design and engineering plans for various industry verticals. It is used for machine design, civil engineering works, and for generating layout ...
See the other products
ASCON

CAD software
PIPELINES 3D
The Pipelines 3D add-on automates piping design. It is also suitable for use with the design of pipes in machinery and utility networks. You can create piping layouts from existing layouts, from existing ...
See the other products
ASCON

... performed here and then sent back to FIN 2D (Fin 3D). Such mutual communication leads to efficient optimization of structure design.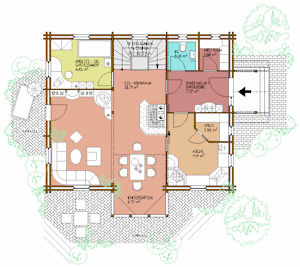 rendering software
CADWORK 2D
cadwork 2D is the introductory module to our cadwork software. It is a 2.5D CAD system allowing simultaneous two-dimensional processing of data and obtaining information on the heights. With the 2D ...
See the other products
CADWORK


The 3D module is the heart of the program and used for planning, free modelling and output of all fabrication drawings as well as bill of material and CNC machines data. At the same time, cadwork 3D is an easy tool to learn and to operate. ...
See the other products
CADWORK

plug-in software
ARCHITECT EDITION
... means that this is the only CAD solution you will require. Fully scoped to allow for large scale projects as well as simple domestic designs, our Architect Edition building design software ...
See the other products
Eleco Software

CAD software
DEVELOPER EDITION
... information or trade specific information, the Developer Edition is a great tool to provide you with more control over your designs. Add in the ability to quickly show your plans to clients in full 3D and you have a flexible ...
See the other products
Eleco Software