How to choose this product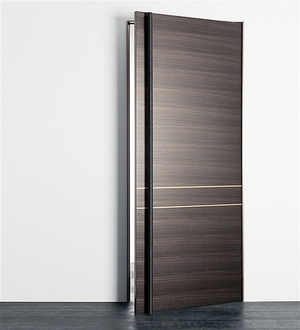 A door is an architectural element with a variety of technical, functional and aesthetic aspects. ArchiExpo classifies them by opening mechanism: hinged, folding, sliding, swinging, revolving, etc. Doors with particular technical characteristics include fire, reinforced, emergency and automatic models. They can be of solid wood, wrought iron, glass, with glass panels or arch-shaped, among other possibilities.
Applications
Doors differ according to the specific needs of the setting, be it residential, commercial or industrial.

Residential applications include entry, bedroom, closet and garage doors. Those in commercial and other public spaces are usually larger to accommodate several people at a time. They sometimes open and close automatically via a sensor. Industrial doors are found in factories and warehouses. Their size and weight sometimes require a motor and/or automatic operation.