How to choose this product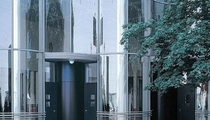 A dust control mat, also known as a barrier mat, is used to improve cleanliness and facilitate maintenance inside a building. It reduces the transfer of dirt, water and dust by trapping as much as possible within the mat. It may also indicate the building's entry.
Applications
Small mats are sufficient where traffic volume is limited. Large mats are used at high-traffic entries. Their extra length minimizes dirt transfer.
Technologies
Cotton and other natural fibers, and polymers such as polypropylene or PVC are used to make these mats. Different thicknesses and supports are available. Heavy-duty matting is often thick and rests on an aluminum grid. Other models are thinner, with a natural or synthetic rubber backing.
How to choose
Consider the mat's ability to retain and/or conceal dirt and water, its slip resistance and sound absorbency. Other factors include durability, ease of cleaning and maintenance, resistance to fire and whether it is easy to remove. Ensure that the length and sturdiness are suitable for the volume of traffic.