The Online Architecture and Design Exhibition

decorative coating
SENSOCRYL ELF 266
A premium wall finish for highly resistant and particularly safe and environmentally compatible indoor coatings.
See the other products
Brillux

decorative coating
OLD TIME MAX
The Ancient times of the Limestone Natural, ecologically sounds and traditional: Old Times. Lime-based decorative paints convey feelings of ancient times, classical buildings, craftsmanship and natural materials obtained from the land. ...

decorative coating
BAUMIT
The Baumit range of lime renders are high quality products which have been tried and tested for many years to the highest standards. They are ISO 9001 certified and have European Technical Approval (ETA). Baumit are the European leaders ...

insulating coating
DACOTERM EVOLUTION
DACOTERM EVOLUTION is a lightweight ergo-thermal, breathable plaster that is sound-absorbing and made up of lightweight natural aggregates and hydraulic binders. It is ideal both for interiors and exteriors. DACOTERM EVOLUTION makes it ...

decorative coating
PCS - NATURAL INTERIOR COATING
... limestone and sand. Ideal to coat your walls and ceilings both for renovations and new builds! A healthy and high quality coating for your inner walls PCS interior plaster combines the easy application of natural ...

smoothing coating
TREMCO SX200
SX200 is a fast drying, self levelling, pump applied underlayment, for levelling of concrete floors before the installation of floor coverings. Provides good resistance to impact, point loading and abrasion. Ideally suited to floors ...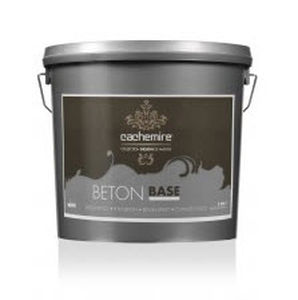 decorative coating
CACHEMIRE BETON BASE
Imitation concrete for a pure and modern effect Cachemire beton base is a water-based decorative plaster for creating a concrete look for interiors.

TECHNICAL CHARACTERISTICS: TF1000 is a ready-to-use finishing in lime putty and selected aggregates with a maximum granulometry of 0.5mm for hydraulic binder-based two-coat plaster interior finishing. FIELD OF APPLICATION: TF1000 is ...
See the other products
tassullo

sealing coating
BAUSEAL® EKO
BAUSEAL® EKO is a ready‐to‐use water dispersion of acrylic resin, which impregnates concrete surface while sealing and hardening it. BAUSEAL® EKO does not degrade and it creates a permanent bonding with the concrete matrix. USE To ...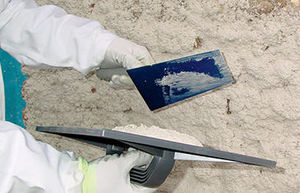 dehumidifying coating
RISANA FACILE
Lightweight fibre-reinforced white bio plaster for the renovation of damp masonry, including salt damp, for interiors and exteriors. Use RisanaFacile is used as undercoat and base coat plaster to be applied by hand or machine for ...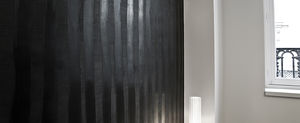 protective coating
PIERRE DE SAVANE
See the other products
Signature Murale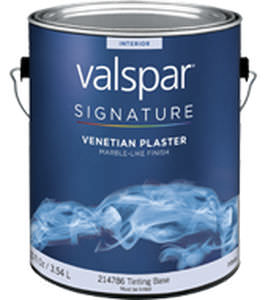 decorative coating
VALSPAR SIGNATURE® VENETIAN
Achieve the look and feel of smooth marble on your walls Imparts layers of rich, opaque color with delicate tone-on-tone highlights Interior acrylic finish Available in gallons
See the other products
VALSPAR

decorative coating
GRASSELLO
SLAKED LIME DECORATION Mineral lime based wall coating, easy to apply, with drying times that enable rapid use of living spaces. Due to its chemical nature it does not form a film, but hardens by reacting chemically with ...
See the other products
CAP ARREGHINI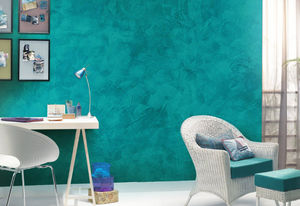 decorative coating
ROYALE PLAY STUCCO : MARBLE
Marble's brilliant shades and unmatched smooth texture come with a promise to turn your walls into the centre piece of your home. Topcoat: lemon burst 7864
See the other products
ASIAN PAINTS

decorative coating
MAGIC'BETON
See the other products
JARDIN SA TOUPRET

... . The floorings with decorative effect have exceptional adhesive ownerships, waterproof and of total reliability, are ecological and solvent free, to watery base and they answer to the bio-architecture criterions. The ...

Range of uses Heat-resistant coating for stovepipes, ovens, tiled stove decoration, protection barriers, vehicle and motor components. Product properties Fast-drying, silk-matt special coating for ...

protective coating
HUILE IDEALE®
is a long-term, environmentally friendly decorative protection for all new or old interior woods. Interior HUILE IDEALE® tints and protects all types of wood in a guaranteed single coat, with excellent coverage: +/- 40m² per litre. The ...
See the other products
Comus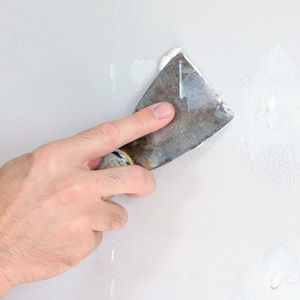 protective coating
FÜLLMASSE
is a natural and organic filler suitable for filling small surface defects and / or smoothing rough surfaces. Thanks to its composition and applied nanotechnology can be used for indoor and outdoor applications, on usual subgrades of ...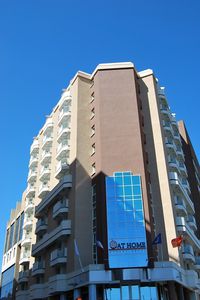 protective coating
CUIRAS SILOXANE
Waterborne medium-build high acrylic copolymer coating DESCRIPTION Single coating for medium-build (Class D3) additional waterproofing. SPECIAL FEATURES Protects and decorates façades (hides hair ...
See the other products
PEINTURES MAESTRIA

cladding coating
CAPATECT-FASSADENPUTZ FEIN 687
... mineral based plaster (groups PII and P III as per DIN 18550-1). Also suitable as finish on matt emulsion- or silicate-based coatings. Note: Not for use on surfaces containing efflorescence, on plastics and wood or on ...
See the other products
Caparol

sealing coating
REFETEC GRANITE
... Waterproof quality supplement, Class I1 or E4 V2 W2 A2 (micro fissured surfaces) Excellent flexibility. Bad weather resistant. Coating and opacifying. Micro porous and biological stains resistant. Easily washed. Outstanding ...
See the other products
BB FABRICATION RENAULAC

protective coating
KEY THIN-FILM ESD URETHANE
... is a three component, chemical resistant, ultra high solids, ESD (electrostatic dissipative) clear aliphatic polyurethane coating. Key Resin #467 ESD is a low VOC, low odor urethane that meets all federal and state environmental ...
See the other products
Key Resin Co.

SILK PLASTER is a wall and ceiling indoor coating. Applicable to most of interior surfaces. The covering consists only of natural products: silk and cellulose fibers, decorative mineral additives and adhesive glue. Thanks ...
See the other products
SILK PLASTER GROUP