Ellipsoidal reflectors
15 companies | 128 products
How to choose this product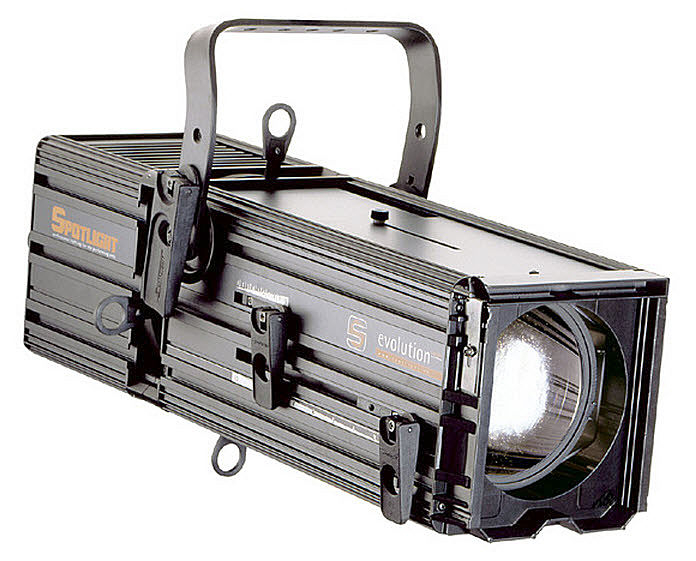 An ellipsoidal reflector spotlight, or profile spot projects a light beam whose shape can be changed at will. It has an optical system similar to that of a slide projector. The shape of the beam can be altered using a system of shutters.
Applications
These devices are a common form of stage lighting. The highly-focused beam of precise shape creates strong contrasts with sharply defined shadows.
Technologies
The body of such spots contains a bulb, a fixed reflector and a multi-element optical system resembling a camera lens. Focusing and zooming the beam are possible thanks to the movable lens elements.

Four shutters at the internal focal point within the body are used to shape the beam. An iris also can be used to control the size of the beam's circle. The insertion of "gobos" into a slot affords the option of creating specific patterns of light and shadow.
Advantages
- Control of the light beam