How to choose this product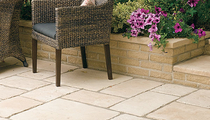 Engineered stone tile can be made to perfectly imitate the appearance of natural stone, terracotta and various types of wood. It is also non-slip and resists wear and freezing.
Applications
These tiles come in a wide variety of sizes and colors suitable for interior or exterior floors.
Technologies
Engineered stone is basically a mix of crushed stone with a resin binder. However, constituents and proportions differ with manufacturer and desired appearance. Marble dust, sand, cement, plaster, water, colorants and other additives may be used.
Advantages
- Easy to install
- Varied selection
- Durable
- Inexpensive