How to choose this product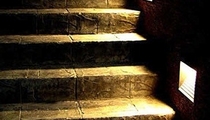 As well as aiding visibility, an exterior light may also be used to illuminate buildings and signs or to create inviting outdoor spaces. It may be freestanding, fixed to the ground, wall-mounted or installed in another way. On ArchiExpo, this lighting is defined by properties such as type of lighting or destination (e.g., public spaces).
Applications
A path light may be a decorative and attractive way to improve outdoor visibility at night. Floodlights enhance security and illuminate athletic fields. Some models are activated by motion sensors, are solar powered or offer other special features.
How to choose
Ensure that light type suits the intended function. While outdoor sports facilities require powerful illumination, path lighting and that for private yards need not be so powerful. Some applications require direct illumination. Other settings need less intense, reflected or diffused light over a wider area.

Consider the number of lights and installation configuration, including freestanding or recessed into a floor, ceiling or wall. Choice of light source (halogen, LED, etc.) will affect the cost, intensity, power consumption and maintenance requirements.

For outdoor lighting accessible to the public, consider a design which is robust, resisting impact and tampering. Consider whether the lighting will be fixed or portable, and verify that it meets relevant local and international regulations.