How to choose this product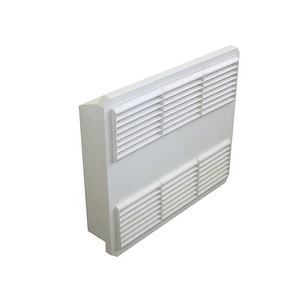 A fan coil distributes heat in the coil by convection. It is part of a heating, ventilation and air conditioning system (HVAC). It may be wall-mounted, ceiling-mounted or integrated into a service area or ceiling.

Twin-pipe units have one supply and one return pipe allowing either hot or cold water to be circulated at a given time. Four-pipe models have two supplies and two returns, allowing both hot and cold water to circulate simultaneously.
Applications
These devices are more common in commercial and public HVAC systems than in homes. They can be used for cooling and/or heating.
How to choose
Fan coils are used as an alternative to central or floor heating. Consider how the unit will be installed, and whether it will be visible or hidden. Ensure appropriate size and power for the volume of air to be heated or cooled. A four pipe system is often more appropriate in large structures with different heating needs for each room.

Determine maintenance requirements and whether the system will be controlled locally, remotely or by a computerized building management system.