The Online Architecture and Design Exhibition

public space fence
CAMPO by Olle Anderson
... view. Campo is made in an understated design that looks contemporary, yet doesn't clash with historical architecture. The fence's flexibility and combination possibilities enable it to be used as a design element that ...
See the other products
NOLA INDUSTRIER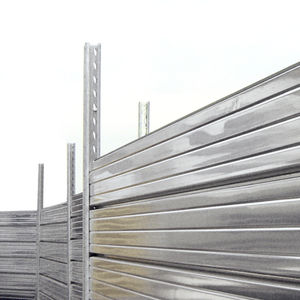 Prefabricated fencing for building sites in Sendzimir galvanised steel plate Temporary or permanent fencing system in Sendzimir galvanised steel, consisting of modular panels and uprights for outstanding solidity and reuse for a large ...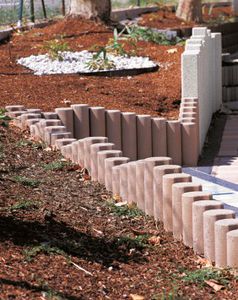 See the other products
Kronimus AG Betonsteinwerke

Often high-rise buildings present residents with private and communal outdoor spaces. Sitecraft fencing will give you the privacy and separation you need. Available mounts: surface embedded subslab
See the other products
SITECRAFT

... lengths up to 6000mm Our Composite wood fence boards are a practical and eco-friendly option for gardens and commercial boundaries. Made from 60% recycled wood and 40% recycled polyethylene, our composite wood fence ...
See the other products
Unique Bespoke Wood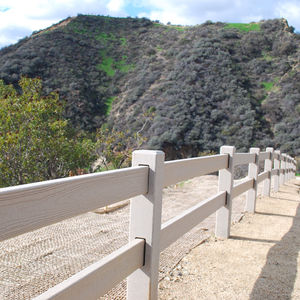 Incredibly durable Attractive for decades 100% recycled HDPE material No rotting, splinters or peeling Graffiti Resistant Available in 10+ colors Resistant to borers, termites and fungus Environmentally friendly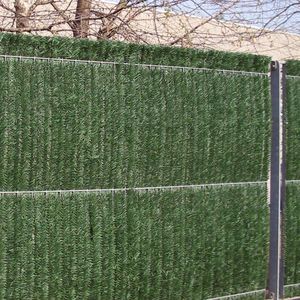 garden fence
VERTICAL GREEN
The vertical grass ideal for fences. It is perfect for any fencing material. Highly resistant to the weather it is easy to install and you can do it yourself!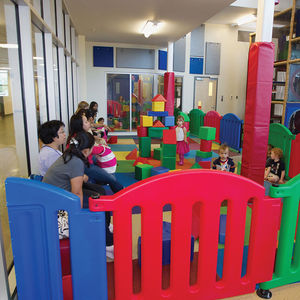 Modular durable plastic fencing to section off areas of need or interest for younger children. HEIGHT 42″ DIMENSIONS 4′ Modular Sections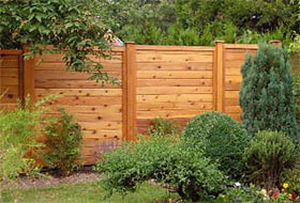 See the other products
Red Cedar Jardin

Methacrylate profiles for fences are synonymous of design and creativity. It is made according to customer design and colors. The materials used for this application are the methacrylate and polycarbonate because these ...

garden fence
VANKE BEIJING METROPOLIS by Shanghai Ru'en Design
See the other products
dasso.XTR

Classic panel available with square or diagonal mesh
See the other products
IL CEPPO

public space fence
OPENWORK AZUR SYSTEM
Openwork MOBILT System is recommended for the enclosure of construction areas, industrial areas and roads, where discretion against the curious eyes of passers-by or protection against dusting are not required. Openwork MOBILT system Lightweight ...
See the other products
TLC Sp. z o.o.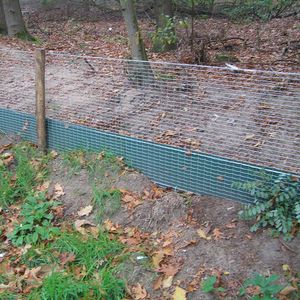 public space fence
FAUNA SAFE PANEL
Because of the increasing traffic flow close to natural areas, animals are knocked over frequently. The installment of Fauna Safe Panels helps protecting these animals. Government enterprises and the companies who manage roads and ...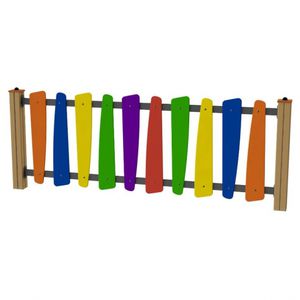 Vertical posts Wood: Laminated pinewood classified with guarantee of quality by continuous internal control. With autoclave treatment, protecting it from attacks of fungus, insects and termites. Finishing on aqueous base ink, specially ...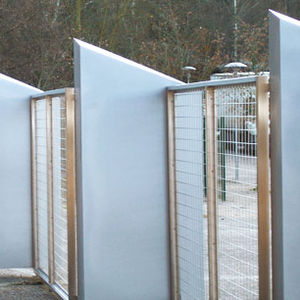 public space fence
OUVRAGES D'ART

... combines perfect craftsmanship and technical sophistication with modern design. Our thermal wood contrasts beautifully with the fences' aluminium posts. timura fencing is supplied in kit-form from individual profiles, ...

High Performance Fence; Use Zip Ties or Weave onto Stakes Durable, lightweight and easy to install. Material remains flexible in any temperature. Use for construction barriers, marking hazardous areas, dune building, ...



KBT offers the possibility to manufacture tailor made HDPE panels in any colour or shape. In collaboration with the KBT design team, we can draw and manufacture specific shapes according to your requirements. This can be done if the quantities ...



athletic field fence
BASIC B2.9
See the other products
JAKOB FRANCE

Made of recycled materials, insensitive to insects and fungi, and easy to maintain, EInwood is an excellent material for fences.