The Online Architecture and Design Exhibition

garden fence
VANKE BEIJING METROPOLIS by Shanghai Ru'en Design
See the other products
dasso.XTR

garden fence
TAC STUDIOS OFFICES
See the other products
dasso.XTR

Classic panel available with square or diagonal mesh
See the other products
IL CEPPO

INTERNAL GRIDsolid spruce sect, mm 14x45 EFFECTIVE GAPmm 80x80
See the other products
IL CEPPO

public space fence
OPENWORK AZUR SYSTEM
Openwork AZUR System is recommended for the enclosure of construction areas, industrial areas and roads, where discretion against the curious eyes of passers-by or protection against dusting are not required. Openwork F3 Openwork F3 ...

Closed SMART System connects durability and functionality. The structure is made of a steel frame filled with trapezoid sheet (T18, thickness: 0.45 mm). SMART fencing is secured against corrosion by galvanisation and optionally paint ...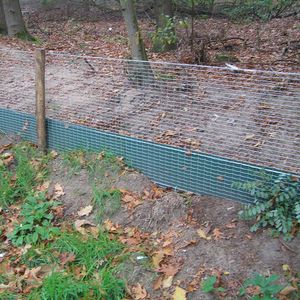 public space fence
FAUNA SAFE PANEL
Because of the increasing traffic flow close to natural areas, animals are knocked over frequently. The installment of Fauna Safe Panels helps protecting these animals. Government enterprises and the companies who manage roads and ...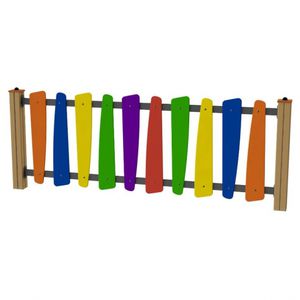 Vertical posts Wood: Laminated pinewood classified with guarantee of quality by continuous internal control. With autoclave treatment, protecting it from attacks of fungus, insects and termites. Finishing on aqueous base ink, specially ...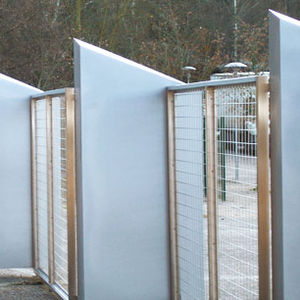 public space fence
OUVRAGES D'ART

... combines perfect craftsmanship and technical sophistication with modern design. Our thermal wood contrasts beautifully with the fences' aluminium posts. timura fencing is supplied in kit-form from individual profiles, ...

High Performance Fence; Use Zip Ties or Weave onto Stakes Durable, lightweight and easy to install. Material remains flexible in any temperature. Use for construction barriers, marking hazardous areas, dune building, ...



KBT offers the possibility to manufacture tailor made HDPE panels in any colour or shape. In collaboration with the KBT design team, we can draw and manufacture specific shapes according to your requirements. This can be done if the quantities ...



athletic field fence
BASIC B2.9

athletic field fence
WEBNET N2
Behind - or one above the other, the so-called Moiré effect (from French pronounce, ray, marbling) is created by placing two networks . This is noticeable in the overlay lines of grids or lines through the emergence of new lines. Webnet-Ball-catching ...

Made of recycled materials, insensitive to insects and fungi, and easy to maintain, EInwood is an excellent material for fences.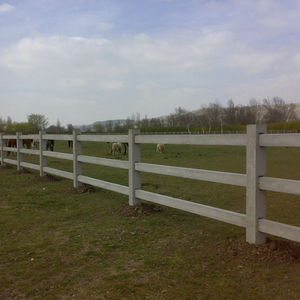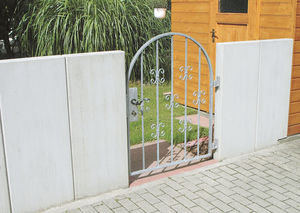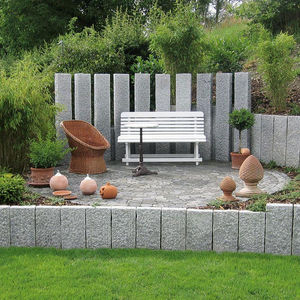 green space fence
DECORA 10.011
Stylish fence made of steel rails, protected by anti-corrosion paint. Presented model was designed to meet your needs and to coordinate with the surrounding environment. 10.011 fence provide protection ...
See the other products
ZANO Street Furniture

green space fence
DECORA 10.012
Decora 10.012 model is an elegant fence with ingenious finish in retro style made of steel rails. It is functional and beautifuly styled. Presented fence is corrosion resistant and durable. Various designs ...
See the other products
ZANO Street Furniture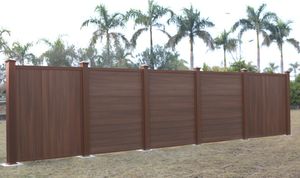 garden fence
ULTRASHIELD®
Made with UltraShield® Naturale™ Capped Composite Material Environmentally friendly PE based material with 90% recycling content Resistant to color fading, stain, scratch, and weathering Very low maintenance No mildew & fungus No ...