The Online Architecture and Design Exhibition

A particularly high lighting performance luminaire, designed for ground-based installation as a floodlight. Articulated joint kit for inclination adjustment. CUBE is ideal for lighting retail spaces, halls, arcades and ...
See the other products
Cariboni Lite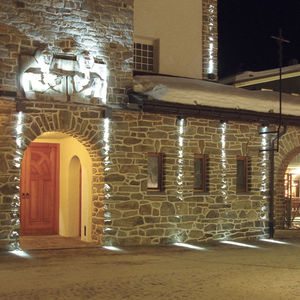 IP65 floodlight
LITE by Silvio De Ponte & Roberta Dimitri
A small adjustable LED floodlight suitable for indoor or outdoor installation. Ideal for all kinds of lighting: facades, under-arches, display windows, statues and parks and gardens. Colour: grey RAL ...
See the other products
Cariboni Lite

... and soft, tinted gel colors. Features 2.5W color-mixing LED fixture Available in 11, 21, 42, and 63 lengths Rugged all-metal extruded housing Easy-access slots for secondary lenses 50,000 hr. LED life Color ...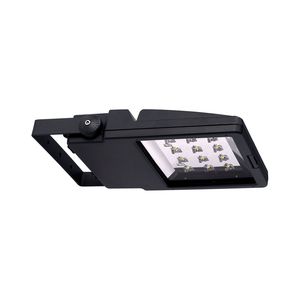 IP66 floodlight
SKYTOR by LEG
Installation Luminaire for floor standing, suspended or wall installation. A flange for installation on posts (60 mm in diameter) is also available as an accessory. Connection M20x1,5 cable gland. Design Cast aluminium housing with ...

IP67 floodlight
LINEAR3232
Extra small outdoor device. This outdoor linear light IP67 protection, present special construction to keep water resistance. Narrow, medium, large and elliptical beam angle also available. Two sizes available.
See the other products
Altatensione

LED floodlight
LINEAR7055
High power outdoor projector, aluminium body and front glass protection. Linear 7055 have been designed to offer the highest lumen flux and complete our offer for facades, parks and monuments lighting. Monochromatic white and RGB are ...
See the other products
Altatensione

LED floodlight
AEGIS UFLED
... feature Constant Light technology, which automatically controls and adjusts light output to compensate for LED degradation and temperature changes. LED degradation results in poor ...

LED floodlight
EX12LED 3D
... range The EX12LED is a versatile and economical infrared illuminator that provides covert lighting for short-range indoor and outdoor security and surveillance applications. At a fraction the power of a standard light-bulb, ...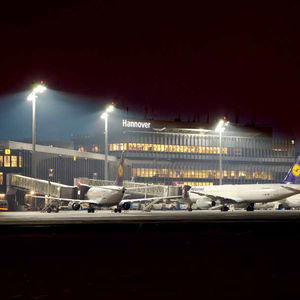 1 1.1 Color temperature: cool white (5,700 K) / neutral white (4,000 K) / warm white (3,000 K) 1.2 Housing accommodates up to 40 lenses 1.3 Current feed: 300 mA–500 mA, depending on ambient temperature 1.4 Electronic operating device ...
See the other products
ewo

... 1–10 V 2 2.1 Various light distributions for large area, high bay or street lighting 2.2 Lens made from PMMA 3 3.1 Lamp housing in die-cast aluminum, cover in single-pane safety glass (ESG) 3.2 Bracket made ...
See the other products
ewo

IP68 floodlight
SIRENA 70
HI-EFFICACY SYSTEM Fixture with Hi-efficacy LED moduleAdjustable with bracket 2 STEP MACADAM 3000K High chromatic precision 6000lm - 3000k High luminous flux Maximum efficacy, minimum thickness AISI 316L (6) Entire ...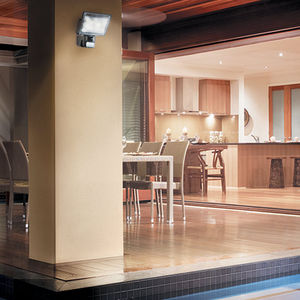 Infrascan with LED floodlight. Floodlighting operated by a motion sensor combines convenience with flexibility and ease – for even greater energy efficiencies and savings.
See the other products
Clipsal

The Clipsal FL and FLP Series of LED Floodlights are constructed from die-cast aluminium and provide a high-performance output for general floodlight use. Specifications Available ...
See the other products
Clipsal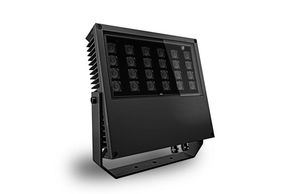 ... DIMENSIONS LENGTH (MM): 270 WIDTH (MM): 250 HEIGHT (MM): 0 THICKNESS (MM): 63.5 LAMPS COLOR RENDERING (RA): 80 LAMPS DESCRIPTION: 24 LED NUMBER OF LAMPS: ...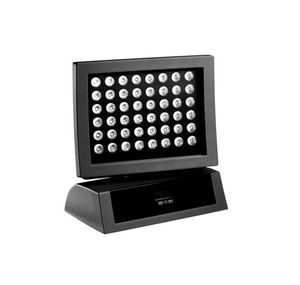 ... 220/240 POWER FACTOR: > 0,9 DIMENSIONS LENGTH (MM): 960 HEIGHT (MM): 264 LAMPS COLOR RENDERING (RA): <80 LAMPS DESCRIPTION: 48 LED NUMBER OF LAMPS: ...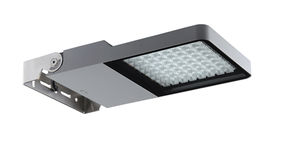 FLUT, the new LAMP floodlight family, has been specially designed for lighting facades, vaulted ceilings, walls, monuments, walkways and pedestrian ways and its main characteristic is its robustness. ...

IP65 floodlight
MICRO PROA
MICRO PROA light with asymmetric optics for lighting facades, monuments, trees, etc. Its hinge joint allows it to be turned 180º, for increased flexibility so this luminaire can be installed on floors,walls, ceilings or in MICRO PROA ...

... power into a high output of cool white light. Furthermore the Q-7 W is very durable as the LED source life is rated at 50,000 hours. Using 1,000 cool white LEDs the IP65 rated Q-7 W has a spread angle ...

IP66 floodlight
POWERSHINE MK2 D RGBW
... uses a total of 192 powerful RGBW LEDs and is available with a vast choice of optics for the maximum lighting design flexibility. Owing to its double cluster configuration, which offers full independent control of each ...
See the other products
GRIVEN Theatre

IP66 floodlight
POWERSHINE MK2 S RGBW
POWERSHINE MK2 S, using 96 powerful RGBW LEDs, is the technologically advanced edition of its renowned architectural wall washer forerunner, whose significantly enhanced output performance will set the industry standard ...
See the other products
GRIVEN Theatre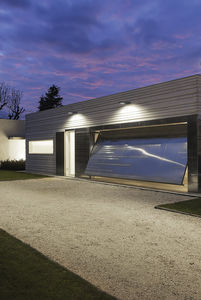 Outdoor LED luminaire for installation on wall or on pole (ø76mm and ø102mm). Configuration: extruded aluminium structure with die-casting closing ends. EN AB 47100 alloy (low copper content). Double layer coating ...
See the other products
Ares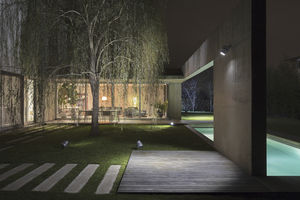 Adjustable LED luminaire for outdoor installation on ceiling, wall and ground. Configuration: die-cast aluminium structure. EN AB 47100 alloy (low copper content) and AISI 316L stainless steel fixing bracket. Double ...
See the other products
Ares

The N-E Color Throw is an ultra-compact unit that delivers saturated colors. It is perfect for truss warming and other mid-field angle applications. The N-E Color Throw produces smooth, vibrant color mixing.

IP65 floodlight
SG IPLED36W
... IP65 projectors with LED source created for different uses common in all architectural and live lighting contexts. IPLED36W completes the line, offering a variable white version consisting of a 36x3W Warm White and Cold ...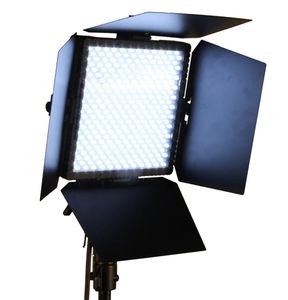 LED floodlight
STUDIO PANEL
Studio Panel is a compact light weight LED luminaire designed for both studio and location use. Units feature tunable white color temperature control from 3000K to 6000K making it ideal for a wide range of lighting applications. Requiring ...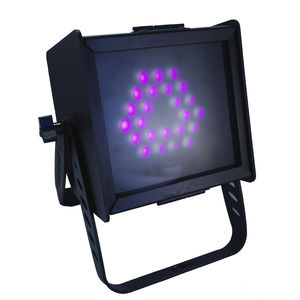 LED floodlight
SPECTRA CUBE UV
Altman Lighting is proud to introduce the Spectra Cube UV to our family of LED Wash Luminaries. This new fixture uses a 50w array of 365nm UV LEDs for maximum brightness and effect inside a compact and ...
See the other products
ALTMAN LIGHTING

The ME4 ellipsoidal is a high efficiency LED framing projector with a 20° 40° degree variable zoom focus. Utilizing a 3000K 28w LED source with an expected life of 50,000 hours, the ME4 features bright ...
See the other products
ALTMAN LIGHTING

IP66 floodlight
TRIPIX WASH™
The Tripix Wash™ is an attractively designed IP66 rated fixture using tricolor LEDs for superior color mixing directly at the lens. The result is an absence of color shadows and a broad color palette, including stunning ...

LED floodlight
EXTERIOR 400™ RANGE
The outdoor installation market now has the best combination of powerful, compact and energy-efficient LED light fixtures. No matter the application - long or short throw, cold or warm white, dynamic or static color - ...

LED floodlight
CITYFLEX 48™
Latest multichip LED technology is harnessed in these customizable powerful LED lines with unbeatably strong and uniform light output suitable for any application with the highest requirements. The unique ...

IP65 floodlight
LUMENATOR
... studios. The Lumenator IP-65 is perfect for outdoor lighting. It's low energy and super waterproof. Specifications: 36 X 3W LEDs: 12 blue, red, and green. Waterproof: IP-65 No interference with TV cameras. Color calibrate ...