The Online Architecture and Design Exhibition

IP65 floodlight
SG IPLED36W
... IP65 projectors with LED source created for different uses common in all architectural and live lighting contexts. IPLED36W completes the line, offering a variable white version consisting of a 36x3W Warm White and Cold ...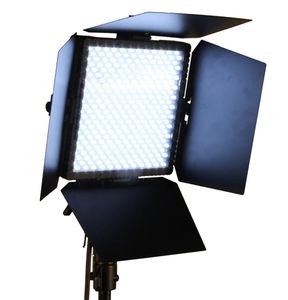 LED floodlight
STUDIO PANEL
Studio Panel is a compact light weight LED luminaire designed for both studio and location use. Units feature tunable white color temperature control from 3000K to 6000K making it ideal for a wide range of lighting applications. Requiring ...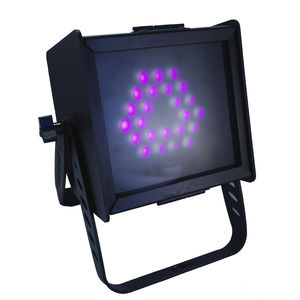 LED floodlight
SPECTRA CUBE UV
Altman Lighting is proud to introduce the Spectra Cube UV to our family of LED Wash Luminaries. This new fixture uses a 50w array of 365nm UV LEDs for maximum brightness and effect inside a compact and ...
See the other products
ALTMAN LIGHTING

The ME4 ellipsoidal is a high efficiency LED framing projector with a 20° 40° degree variable zoom focus. Utilizing a 3000K 28w LED source with an expected life of 50,000 hours, the ME4 features bright ...
See the other products
ALTMAN LIGHTING

LED floodlight
CITYFLEX 48™
Latest multichip LED technology is harnessed in these customizable powerful LED lines with unbeatably strong and uniform light output suitable for any application with the highest requirements. The unique ...

IP65 floodlight
LUMENATOR
... studios. The Lumenator IP-65 is perfect for outdoor lighting. It's low energy and super waterproof. Specifications: 36 X 3W LEDs: 12 blue, red, and green. Waterproof: IP-65 No interference with TV cameras. Color calibrate ...

Compact size architectural LED colour changer. Programmable colour mixing effects and sequences - Power: 15W Powerful and compact, the miniLED are suitable for general lighting and colour wash eff ects in a broad range ...
See the other products
Spotlight

... Warm 3000K, Natural 4000K, Cool 5000K. Zoom from 8° spot to 87° extremely even flood Light output higher than 500W halogen lamps. TECHNICAL FEATURES Due to a new ventilation system and a better heat dissipation thanks ...
See the other products
Spotlight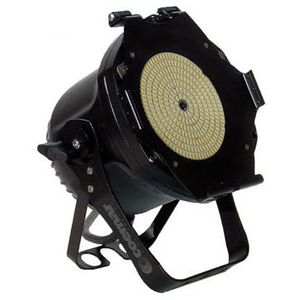 LED floodlight
PARLITE LED
... Sensing Smart build Quick Stand tucked into yoke SPECIFICATIONS White LEDs 6500K 120° beam angle 7 LED rings individually controlled Ring strobe effects Strobe and Wash modes (automatic led ...

LED floodlight
COLORCASCADE®
... ponds and more. Features Energy efficient color LED lights - features 5 vibrant colors and 7 dazzling light shows. Perfectly synchronizes with IntelliBrite® 5g Underwater Color-Changing LED Pool ...

IP44 floodlight
FAEDO 4 : 97471
General InformationArticle: 97471Lighting Type: ground spikeEAN Code:9002759974718 Material & ColourEnclosure Material: aluminiumEnclosure Colour: blackGlass / Shade Material: glassGlass / Shade Colour: clear

Luminaire developed to meet the needs of most demanding lighting indoor and outdoor vertical gardens.

... more than 0,95 Total harmonic distortion (THD) ≤ 8% Up to 94 % driver efficiency at full load with the Philips Xitanium LED driver Dimming options: Lumistep, Line switch, DALI, 1 – 10 V and Dynadimmer (autonomous ...

LED floodlight
LED160 SERIES - RGB OR WHITE RING LIGHT
The LED16O series 12V LED light is one of our series of circular LED lights. With a center hole of 58mm diameter you can accommodate many Crystal Fountains nozzles and light the water ...
See the other products
Crystal Fountains

LED floodlight
LED040 SERIES - MID-SIZED RGB OR WHITE LIGHT
See the other products
Crystal Fountains

... pressure die-cast aluminum. 4-mm tempered glass. Screws Stainless steel bolts. Optic bloc NOVATILUX module in 1 format (36 LEDs). Consult for color temperatures and light distributions. Electronic equipment Constant ...

... compartments for optical block and electronic device. - Stainless steel screws. - Module NOVATILUX in 2 formats (48 or 96 LEDs). Consult for color temperatures and light distributions. - Constant current adjustable ...

The icing on the cake is the completion of perfectly coordinated orientation and information systems with complementary accessories. Pictograms communicate without words; the information stand informs sprightly and optional lightings ...

DESCRIPTION · Protection system IP54 · (6.0152) with one holder for wall and ceiling installation, available in black and white · (6.0158) wall bars with 2 holders, for wall or ceiling installation, available in black and white · ...

A general luminaire for both outdoor and indoor use in demanding conditions. Thanks to its small size and registered design, the luminaire is suitable for use in public places and in an industrial environment. When planning the luminaire, ...

Maxilito is an exterior spotlight expressly developed on COB LED la test technology, characterized by an innovative passive dissipation system. Designed with a special and smart shape, it perfectly suits facades lighting, ...
See the other products
Ivela spa

IP66 floodlight
LITO by Enrico Davide Bona & Elisa Nobile
Lito is an outdoor spotlight designed for the last generation of COB LEDs. Lito is characterized by thin and shallow lines, the right answer for applications in any kind of context where a powerful, perfectly balanced ...
See the other products
Ivela spa

IP66 floodlight
INTISTARK BIG-BLOCK
... number of color combinations. Independent controls for LED clusters, the variety of secondary optics and a multitude of LED positioning options in relation to each other grant total freedom in terms ...
See the other products
IntiLED

... shape. Galvanic coating. The IntiSTARK RGBW series includes floodlights with LEDs of four colors: red, green, blue and white. Individual controlling of each color allows for using the floodlight ...
See the other products
IntiLED

Energy-effi cient, long life Die-cast aluminium body Electrostatic powder paint Tempered glass

Energy-effi cient, long life Die-cast aluminium body Electrostatic powder paint Tempered glass

IP67 floodlight
GALAXIO 90
See the other products
LOUSS

See the other products
LOUSS