How to choose this product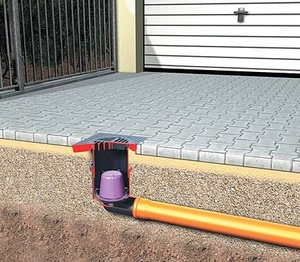 A floor drain removes groundwater or dirty runoff. It may be embedded into the ground or a floor. It is normally round or square, with a perforated cover or grate and/or a removable filter to prevent the passage of objects or large particles.
Applications
Drains are designed for interior or exterior spaces including building floors subject to cleaning, terraces and exterior private and public areas. Drain type varies with the volume of water to be removed, its exposure to heavy trucks and other loads, sunlight or chemicals.
Technologies
Plastic, stainless steel, iron and other materials are used to manufacture these drains.
How to choose
Ensure that drain size is suitable for the flow rate of the water to be removed and for the pipe connection. Consider installation method, cleaning and maintenance requirements. Verify that it has a suitable live load capacity and determine the need for special properties such as resistance to UV rays and chemicals.