The Online Architecture and Design Exhibition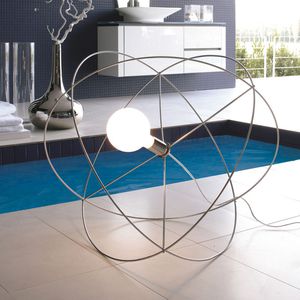 Steel wire floor lamp with sandblasted bulb. Ø 70 cm. Light 1xE27 - 52 W HES (Patented item) All lamps are CE certificated. For indoor use only.

Metal floor lamp with sandblasted bulb. H. 50 L. 50 P. 50 cm. Light 1xE27 - 52 W HES (Patented item) All lamps are CE certificated. For indoor use only.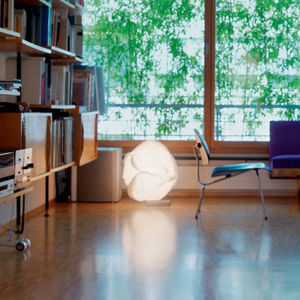 Their poetic character and great variety transform the fair-weather clouds CLOUD, into an atmospheric light sculpture. Its durable high-tech material can be sculptured to make each light unique. Standard lengths range from 50cm to 7m ...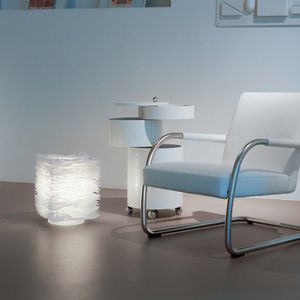 floor lamp
ONE BY ONE 05 by Steve Lechot
High-quality, durable materials, an energy-saving lamp and a unique interplay of light and shadow: with ONE BY ONE emotion is in harmony with the saving of energy.The sculptor Steve Lechot, from the Swiss Jura, is heavily ...


floor lamp
DANSEUSE by Rafaële David & Géraldine Hetzel
Ethereal, the Danseuse balances on its two cut edges, playing with the light. The Danseuse can be laid down, clunged onto the wall, or suspended, alone or in tandem with another Danseuse or two. Soft light filters through the thin veil ...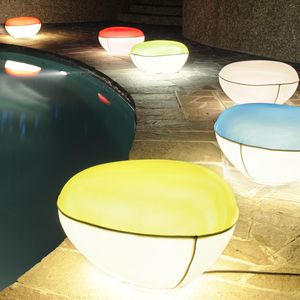 floor lamp
PILL-LOW 219 by Francesco Rota
... lightweight furniture moves out of the living room onto the patio or into the garden. This is where "Pill-low" comes in: a lamp that can also be used outdoors, covered in a special mesh fabric that creates a "domestic" ...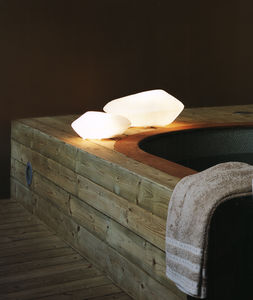 floor lamp
STONES 207 by Marta Laudani & Marco Romanelli
Rotationally moulded outdoor lamps with a typical organic "stone" shape: absolutely artificial items obtained with an absolutely natural shape. They are derived from the "Stone of Glass" blown glass lamps ...

floor lamp
BARCINO by Manel Lluscà
STRUCTURE MATERIAL High purity aluminium DIFFUSER MATERIAL Polyethylene STRUCTURE FINISH Urban grey DIFFUSER FINISH White LAMP 1 x E27 max. 100W UNITS/BOX 0 IP IP65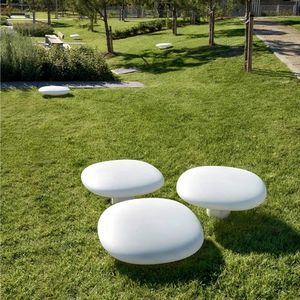 ... 60 Length 60 Profundidad 29 units/box 1 Ip 65 Bulb type 4xE-27 max. 13W / max. L= 120mm / Fluorescent - LED

floor lamp
CARAVAGGIO™ by Cecilie Manz
Diameter: 330 mm Height: 1515 mm The Caravaggio Floor™ light continues the characteristic Caravaggio™ lighting design by Cecilie Manz. The lamp is made of metal with a lacquer finish. The feminine shade ...
See the other products
Fritz Hansen

floor lamp
CARAVAGGIO MATT
... mm Height: 1515 mm Since 2008 the Caravaggio™ table lamp and floor lamp have complimented Cecilie Manz's characteristic range of high-gloss pendants. Now the family welcomes a table lamp ...
See the other products
Fritz Hansen

floor lamp
BORNE GRAND by Le Corbusier
Concrete outdoor and indoor floor and table lamp, conceived for the Unité d'habitation de Marseille and for Bhakra Dam, Sukhna Dam in India in 1952.
See the other products
NEMO

floor lamp
MAIS PLUS QUE CELA JE NE PEUX PAS by Rudy Ricciotti
Indoor and outdoor floor and table lamp, raw material, treated with protection outdoor paint, for a warm and widespread lighting.
See the other products
NEMO

floor lamp
YANG IOT by Carlotta de Bevilacqua
Since the 1990s, with the Metamorfosi project, Artemide has been working with coloured light, then with the colour temperatures of white, studying their significant psychological and physiological impact. The present evolution provides ...
See the other products
Artemide

floor lamp
BOALUM by G. Frattini & L. Castiglioni
Table, floor or wall lamp. Structure in reinforced flexible white plastic with ends in resin. The small torpedo lamps are connected to each other in series and separated by an insulating ...
See the other products
Artemide


floor lamp
UTO by Lagranja Design
Technical details Lamp for indoor as well as outdoor use, flexible and soft to the touch, so that the user can interact completely with it, Uto represents a luminous object to touch and to move around, whose function ...
See the other products
FOSCARINI

Technical details An original take on the floor lamp, which develops horizontally and has stolen its name from a cartoon character. Stewie, a Luca Nichetto design, is the new element for the house of ...
See the other products
FOSCARINI

floor lamp
ODEON by Studio Klass
Covered in leather, a warm, natural, touch-friendly material, Odeon has a finger loop for moving it around the home. Pointed towards a wall it creates a wall-washer effect, the width of which will depend on its distance from the wall. ...

floor lamp
UOVO by Ufficio Tecnico
... version of Uovo has a diffuser in opaline white polyethylene to resist the elements and can be used either as a table lamp or placed on the floor. The 5-metre cable means it can be moved where light is required.

floor lamp
TOUAREG by Sandra Figuerola
... life. This designer lamp is made from thermo-lacquered aluminium and is available in two sizes that can be combined in white, sand, bronze and anthracite, to enjoy the magic of a candlelit dinner. More than just ...

... Fez is a collection of designer lamps made from thermo-lacquered aluminium, which contemporarily reinterprets the traditional Moroccan lattices of hispano-american architecture. More than just an outdoor lamp, ...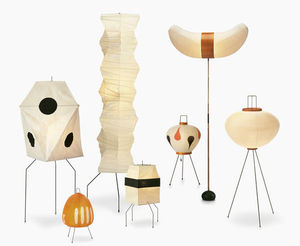 ... Sculptures, a group of works handcrafted out of shoji paper that eventually comprised over 100 luminaires – table, floor and ceiling lamps. He chose the name 'akari' for these objects, a word that means ...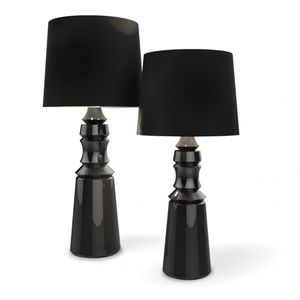 floor lamp
OVERSIZED by Filipe Lisboa
Shiny lacquered wood body Fabric or leather shade E27 / E26 x2 x60W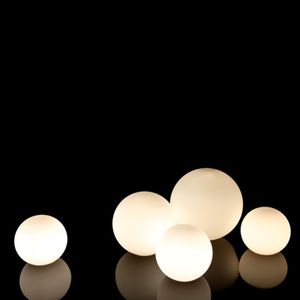 floor lamp
GLOBO by Filipe Lisboa
... seal ensures durability and evenly dispersed light Silver and grey metal components Custom canopies are available LED option is available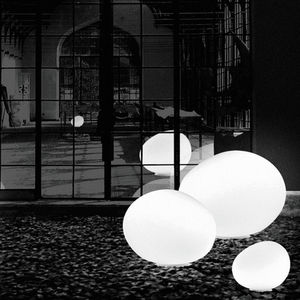 floor lamp
GREGG by Ludovica & Roberto Palomba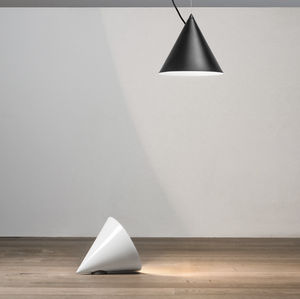 floor lamp
RAY by Jordi Veciana
ray. Spun aluminum shade; exterior polished and painted with Axalta paint. New colour range. Inside always white finish. Electrical cotton lined with the same colors. Direct Light.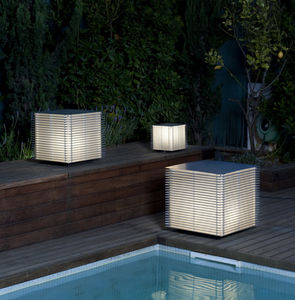 floor lamp
DOJO by Antoni Arola
Family of luminaries composed of two floor lamps, and two wall bracket lamps. Extruded aluminium silver anodized structure. Methacrylate opal diffuser.

... distorted and moulded into a flatter blob, Melt's extraordinary luminosity has found new applications on wall, ceiling or floor. With its instantly recognisable metallised effect, this latest evolution of Melt is now ...
See the other products
Tom Dixon

... or as a single pendant light, to create a focal point. Also available in a floor version, in a Bronze-Copper finish and in a smaller 25cm. Compatible with Megaman Classic 11W LED Light Bulb. Dimensions ...
See the other products
Tom Dixon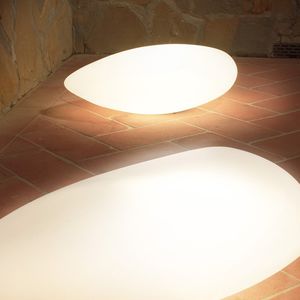 A series of rotational moulded thermoplastic exterior floor lamps 300cm power cord included.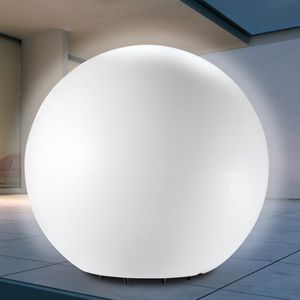 A series of thermoplastic exterior floor lamps. 300cm power cord included.

floor lamp
DECOMPOSÉ LIGHT by Atelier OÏ
"The projected light is broken down on each ring, light rays come to life in a scenic dance, made of shadows circulating around the central heart."

Opaline glazed frosted glass, Itka's simple and iconic shape is subtle and reveals an unquestionable intelligence behind its design of luminous performance. In spite of its flat shape, the light diffuses uniformly and does not generate ...