floor lamp
ODEON by Studio Klass
Covered in leather, a warm, natural, touch-friendly material, Odeon has a finger loop for moving it around the home. Pointed towards a wall it creates a wall-washer effect, the width of which will depend on its distance from the wall. ...

floor lamp
UOVO by Ufficio Tecnico
... version of Uovo has a diffuser in opaline white polyethylene to resist the elements and can be used either as a table lamp or placed on the floor. The 5-metre cable means it can be moved where light is required.

floor lamp
TOUAREG by Sandra Figuerola
... life. This designer lamp is made from thermo-lacquered aluminium and is available in two sizes that can be combined in white, sand, bronze and anthracite, to enjoy the magic of a candlelit dinner. More than just ...

... Fez is a collection of designer lamps made from thermo-lacquered aluminium, which contemporarily reinterprets the traditional Moroccan lattices of hispano-american architecture. More than just an outdoor lamp, ...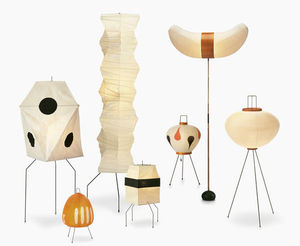 ... Sculptures, a group of works handcrafted out of shoji paper that eventually comprised over 100 luminaires – table, floor and ceiling lamps. He chose the name 'akari' for these objects, a word that means ...

floor lamp
KARIBÙ by Oriano Favaretto
Floor lamp with matt white (OP71) or black (OP17) painted steel frame. Base in white or black colored cement and lampshade in white or black cotonette. Bulb not included.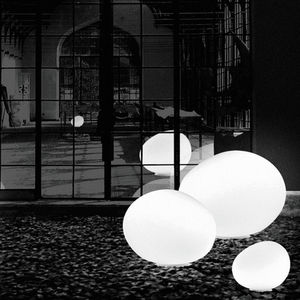 floor lamp
GREGG by Ludovica & Roberto Palomba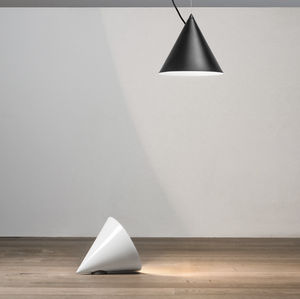 floor lamp
RAY by Jordi Veciana
ray. Spun aluminum shade; exterior polished and painted with Axalta paint. New colour range. Inside always white finish. Electrical cotton lined with the same colors. Direct Light.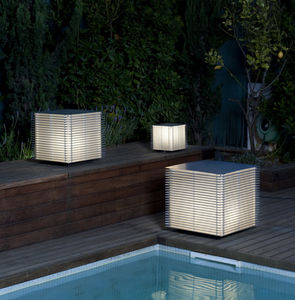 floor lamp
DOJO by Antoni Arola
Family of luminaries composed of two floor lamps, and two wall bracket lamps. Extruded aluminium silver anodized structure. Methacrylate opal diffuser.

... distorted and moulded into a flatter blob, Melt's extraordinary luminosity has found new applications on wall, ceiling or floor. With its instantly recognisable metallised effect, this latest evolution of Melt is now ...
See the other products
Tom Dixon

... or as a single pendant light, to create a focal point. Also available in a floor version, in a Bronze-Copper finish and in a smaller 25cm. Compatible with Megaman Classic 11W LED Light Bulb. Dimensions ...
See the other products
Tom Dixon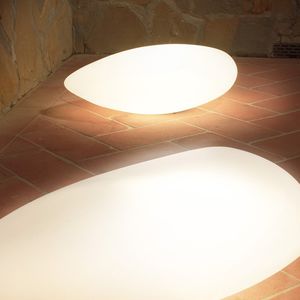 A series of rotational moulded thermoplastic exterior floor lamps 300cm power cord included.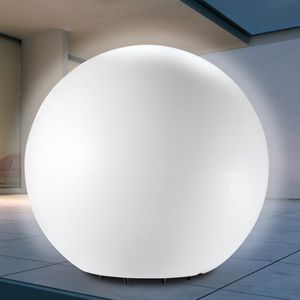 A series of thermoplastic exterior floor lamps. 300cm power cord included.

floor lamp
DECOMPOSÉ LIGHT by Atelier OÏ
"The projected light is broken down on each ring, light rays come to life in a scenic dance, made of shadows circulating around the central heart."

Opaline glazed frosted glass, Itka's simple and iconic shape is subtle and reveals an unquestionable intelligence behind its design of luminous performance. In spite of its flat shape, the light diffuses uniformly and does not generate ...

floor lamp
BRAILLE by Matteo Ugolini
Category: Indoor, Table/Floor Materials: White frosted glass Description: Indoor – Table lamp cm Ø25 x p.25 max 1x52W, E14
See the other products
KARMAN

floor lamp
CELL by Matteo Ugolini
Category: Indoor, Table/Floor Materials: Made in metallic thread lacquered in white colour, diffuser in white linen Description: Indoor – Table / floor lamp ø84 x h.89 cm max 1 x 70w E27
See the other products
KARMAN

floor lamp
BOLOGNA: 7530-750EE
Bologna Floor Light LED BlackBologna Floor Light LED Black Article No: 7530-750EEMeasures (BxDxH): 20x20x45.5 cmCord length: 500 cmQTY in package: 3 pcsWeight: 3,85 kgEAN: ...

As in the best Italian tradition, ETOILE originates from the encounter between technical experiences and artistic passion of craftsmen masters in Veneto area. ETOILE creates a warm, enchanting atmosphere when the light is on, while, when ...

floor lamp
DRESS by Brian Rasmussen
... this collection particularly suitable for outdoor use. Dress is available in three versions free-standing, suspension and floor lamp and in four colour combinations.

floor lamp
INBOX/OUTBOX by Christian Piccolo
Rigorously geometric sculptured forms emerge from the ground like well-defined entities. Inbox/Outbox is a collection of clean lines created from Christian Piccolo's design. These lamps are enhanced ...

Floor lamp, blown glass. White structure. T4.026 white

Table lamp with fitting that provides direct light. Made by a glass with a spacific detail that absorbs and projects the LED light. Structure in MDF and matte metal. Lighting and dimming through a touch ...

... from the ceiling to the floor. A dashing and mighty piece which has its roots in the art of silversmith. A strong Black and gold marble base provides stability while offering a pedestal to the brushed ...

floor lamp
TORCH by Dan Yeffet
Torch is not a floor lamp like the others. Not a fragile, unsteady structure going wherever the wind leads. Torch rather is of those who impress by their silent calibre, their brutalist pœtry. It is composed ...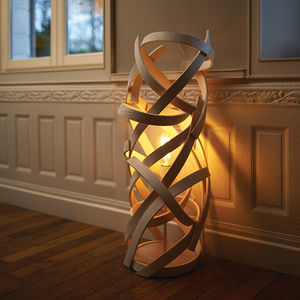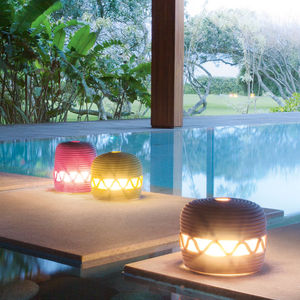 Series of floor and table lanterns that can be used in exterior environments. Structure: removable cover made by sewing a one or two-colours Rope cord in a spiral-like pattern. Lighting body: dimmable led ...

floor lamp
LENTA by Davide Groppi & Bestetti Associati
Lamp for exterior environments designed for both floor and suspension use. Structure made of teflon, polycarbonate and aluminium. Standard E27 fluorescent compact bulb required.

Swan XL is an eye-catching floor lamp. Designed by Eero Aarnio, the Swan XL is a spotlight that provides atmosphere in classic white colour.

floor lamp
BOXES by Josep Lluís Xuclà
Boxes lamps are a Xuclà design. This light fitting is expressed as a minimalist form and includes an adjustable projector making it ideal for outdoors path lighting given its IP65 rating. Vibia manufactures this exterior ...
See the other products
VIBIA LIGHTING

floor lamp
EMPTY by Josep Lluis Xuclà
Empty lamps form part of the 'Furniture meets light' concept created for Vibia. The Empty outdoor lighting collection designed by Xuclà aims to integrate light fitting and side table or stool module within a single piece ...
See the other products
VIBIA LIGHTING

... Anti-static polypropylene. Transparent power cable and step-on switch. Ø Diameter: 70 cm Incandescent lamp: 1 x 200W Max. – E27 Low-energy lamp: 1 x 40W Max. – E27 Weight: 4,780 kg