The Online Architecture and Design Exhibition

The COL floor lamp glows with a warm, smooth light, inviting to relax and chill out… It is available in several colors, which allow you to play with ambiance and decorative effects. Bring out your ...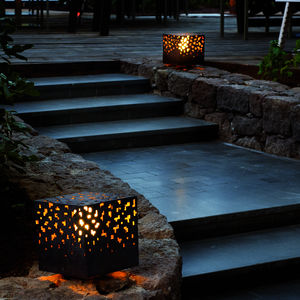 floor lamp
AMS by David Abad
Range of outdoor lamps with geometric forms, available in three sizes. Made from corten steel or 316L stainless steel.

floor lamp
IDEASETTECENTO
not convinced that this is a case. we are at the beginning of a new decade. this table-floor luminaire is given a dimension of life around which the everyday life spin... the idea of space, an eternal theme, a space ...

floor lamp
ARIA by Nicoletta Binello
Nicoletta Binello, 2013 Metal Floor lamp Aria is a work on emptiness and lack, on light and shadow. The lighting source, placed asymmetrically, always generates different effects … 100 / ...
See the other products
DAVIDE GROPPI

Davide Groppi, 2011 Metal Floor lamp 220 / 240 V - 50 / 60 Hz LED 10 W - 630 lm MATT BLACK
See the other products
DAVIDE GROPPI

floor lamp
HAPPY APPLE by Alberto Basaglia & Natalia Rota Nodari
... sphere? Not exactly…On the ground it looks as it's sprouting up, while hanging it recalls a ripe fruit on a tree. Floor or suspension lamp suitable for outdoor use. The handle placed on the base makes ...

Straight lines and pure design, this is VITEO. Our lightcube suits this philosophy perfectly. A cube made of opal acrylic glass, based on a stainless steel socket are stable enough to be used as a seat or table without a problem. It comes ...
See the other products
VITEO OUTDOORS

... glass, based on a smoothed stainless steel socket are stable enough to be used as a seat or table without a problem. 5W LED RGB, IP65 up to 9 hours operating time, rechargeable lithium-ion battery, battery power cord ...
See the other products
VITEO OUTDOORS

... Autoban's chess-piece-like King lamp. Wired King retains this industrial-baroque shape but transforms it into a billowing metal armature that rises from the floor to lock up the lampshade. The formal ...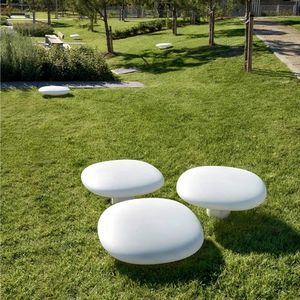 floor lamp
KAP by Francesc Vilaró
DesignerFrancesc VilaróHalo Light DirectionStructure MaterialPolyethyleneDiffuser MaterialPolyethyleneStructure FinishWhiteDiffuser FinishWhiteLamp4 x E27 max.13WWidth600Units/Box1

floor lamp
LT05 NORTH by Marcel Besau, Eva Marguerre
Generating an intriguing display of light and form NORTH is a poetic light with distinct underlying simplicity. Reduced to a core circular shape, the light playfully signifies abstract geometry or lunar phases, changing its appearance ...

floor lamp
BOYO by Gentle Giants
Luminous vase of imposing dimensions, with sinuous shapes: suitable to create large points of light in both classical and contemporary indoor environments, but also to furnish gardens, terraces, porticoes and open spaces. Needs base in ...
See the other products
PLUSt COLLECTION by EURO 3 PLAST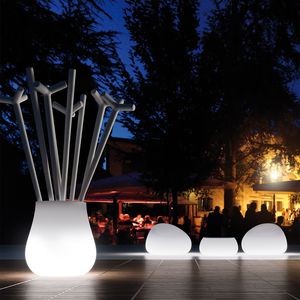 floor lamp
DROP by Emmanuel Babled
Light pot with very versatile size that makes it suitable for a variety of contexts: from domestic interiors to classic or contemporary, but also for gardens, terraces, porches or open spaces. TECHNICAL SPECIFICATION Material: Polyethylene Gross ...
See the other products
PLUSt COLLECTION by EURO 3 PLAST

floor lamp
MOIRE by Marc Sarrazin
... series of modular lights that can be used as hanging lamps, pendant lamps or floor lamps, the two cables that come with each lamp allowing the user to ...

... available to control the light.The luminaire rated as CLASS I with integral driver. Colour temperature 2700K, 3000K and 4000K, LED CRI >80 and life time 50,000 Hours.Low copper content corrosion resistant die-cast aluminum ...

floor lamp
DANSEUSE by Rafaële David & Géraldine Hetzel
Ethereal, the Danseuse balances on its two cut edges, playing with the light. The Danseuse can be laid down, clunged onto the wall, or suspended, alone or in tandem with another Danseuse or two. Soft light filters through the thin veil ...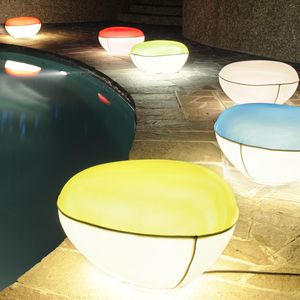 floor lamp
PILL-LOW 219 by Francesco Rota
... lightweight furniture moves out of the living room onto the patio or into the garden. This is where "Pill-low" comes in: a lamp that can also be used outdoors, covered in a special mesh fabric that creates a "domestic" ...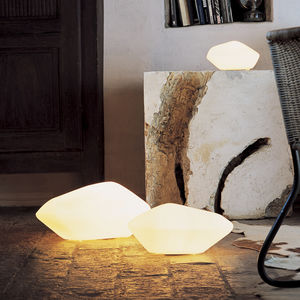 floor lamp
STONES by Marta Laudani & Marco Romanelli
Rotationally moulded outdoor lamps with a typical organic "stone" shape: absolutely artificial items obtained with an absolutely natural shape. They are derived from the "Stone of Glass" blown glass lamps ...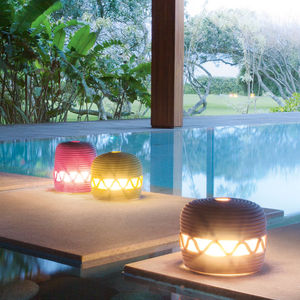 Series of floor and table lanterns that can be used in exterior environments. Structure: removable cover made by sewing a one or two-colours Rope cord in a spiral-like pattern. Lighting body: dimmable led ...

floor lamp
LENTA by Davide Groppi & Bestetti Associati
Lamp for exterior environments designed for both floor and suspension use. Structure made of teflon, polycarbonate and aluminium. Standard E27 fluorescent compact bulb required.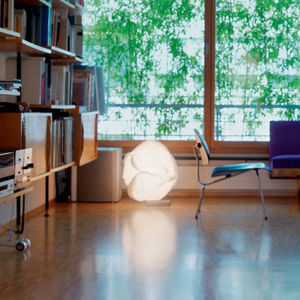 Their poetic character and great variety transform the fair-weather clouds CLOUD, into an atmospheric light sculpture. Its durable high-tech material can be sculptured to make each light unique. Standard lengths range from 50cm to 7m ...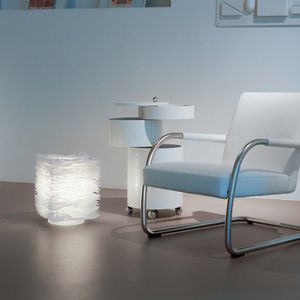 floor lamp
ONE BY ONE 05 by Steve Lechot
High-quality, durable materials, an energy-saving lamp and a unique interplay of light and shadow: with ONE BY ONE emotion is in harmony with the saving of energy.The sculptor Steve Lechot, from the Swiss Jura, is heavily ...

... distorted and moulded into a flatter blob, Melt's extraordinary luminosity has found new applications on wall, ceiling or floor. With its instantly recognisable metallised effect, this latest evolution of Melt is now ...
See the other products
Tom Dixon

... or as a single pendant light, to create a focal point. Also available in a floor version, in a Bronze-Copper finish and in a smaller 25cm. Compatible with Megaman Classic 11W LED Light Bulb. Dimensions ...
See the other products
Tom Dixon

floor lamp
STONE OUT by Josep Puig & Josep Novell
Shade rotomolded polyethylene Structure stainless steel Electronic ballast included/Lamp not included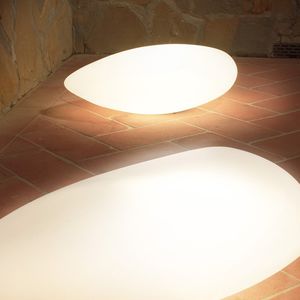 A series of rotational moulded thermoplastic exterior floor lamps 300cm power cord included.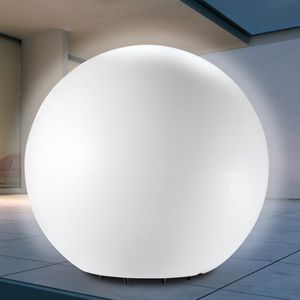 A series of thermoplastic exterior floor lamps. 300cm power cord included.

Opaline glazed frosted glass, Itka's simple and iconic shape is subtle and reveals an unquestionable intelligence behind its design of luminous performance. In spite of its flat shape, the light diffuses uniformly and does not generate ...

floor lamp
DECOMPOSÉ LIGHT by Atelier OÏ
"The projected light is broken down on each ring, light rays come to life in a scenic dance, made of shadows circulating around the central heart."