The Online Architecture and Design Exhibition

floor lamp
MOIRE by Marc Sarrazin
... series of modular lights that can be used as hanging lamps, pendant lamps or floor lamps, the two cables that come with each lamp allowing the user to ...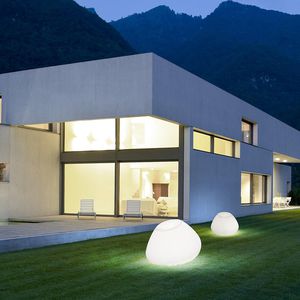 floor lamp
POTTER by Valerio Bottin-Enzo Panzeri
Illuminated interior/outside stool in white polyethylene.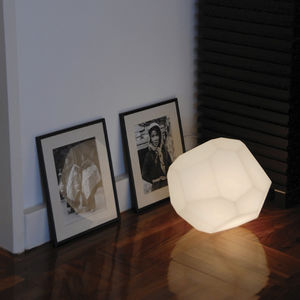 floor lamp
ASTEROID by Koray Ozgen
Asteroid Glass by Koray Ozgen Asteroid is a unique geometrical form in which no two of its twenty-four individual faces are identical and no two edge lengths equal. In clusters, this creates the illusion of many different ...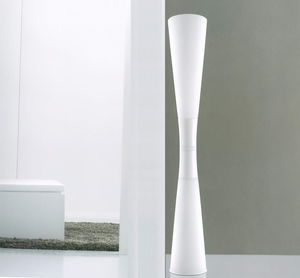 floor lamp
LUCEBAR : 4223031LI|4223048LI
class I, IP20, 230V H1796mm L289mm W289mm 54-1398-70715.22 white, glass 2x 55W 2G11 incl. - 2x 4800 lm approved for 2x max. 55W class I, IP20, 230V H1796mm L289mm W289mm 54-1398-70759.26 aluminium, glass 2x 55W 2G11 incl. ...

floor lamp
LT05 NORTH by Marcel Besau, Eva Marguerre
Generating an intriguing display of light and form NORTH is a poetic light with distinct underlying simplicity. Reduced to a core circular shape, the light playfully signifies abstract geometry or lunar phases, changing its appearance ...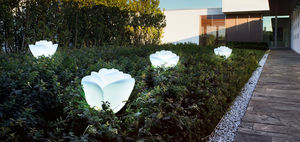 floor lamp
BABY LOVE by Moredesign
... Technical details. Baby Love, ornamental stylized lamp with a rose profile can take several forms: brand new floor lamp available in various heights, elegant floor ...
See the other products
Myyour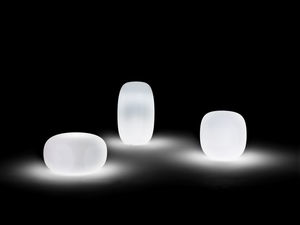 floor lamp
PANDORA by Federico Traverso
... project makes of the versatility its overriding characteristic: Pandora can be used as floor lamps both in external and internal spaces, such as hanging lamps or floor ...
See the other products
Myyour

Borrowing its fomn from an earty ancestor, Wired King has a curvy skeleton rising from the floor to envelop the lampshade. Dimensions h. 158cm d.40cm h.62 1/5" d.15 3/4" Material Stainless steel, gold-plated steel, ...

Resembling a life-size chess piece, King is a floor light with a grand Baroque form that demands to be the focal point in any room. The design makes a stunning visual statement, adding glamour and whimsy. Dimensions ...

floor lamp
BONNET BRIGHT by Liset van der Scheer
... folded in every way - until it builds perfectly inside. In addition, Bonnet Bright is available in a standing, suspended or floor version. A different color? You can change sleeve. Each whalebone of the Bonnet Bright ...

floor lamp
FULL MOON by Nika Zupanc
Floor Lamp 77W × 50D × 152.5H cm Lacquered aluminium, LED table lamp and floor lamp with brass detailing. About Product: Aluminium ...

The originality of the spherical surface of Crystal Moon modern lamps creates a soft, inviting light and, at the same time, a multi-faceted light thanks to the irregular, crystallised surface - capable of creating a great ...
See the other products
SERRALUNGA

floor lamp
FLAME by Sebastian Bergne
Flame is the new outdoor floor lamp in Serralunga's category of sculptural outdoor lighting collection. Its design recalls the archetypal form of a flame, evoking the primordial connection between light ...
See the other products
SERRALUNGA

floor lamp
BIJOUX by Constantin Wortmann & Benjamin Hopf
Bijoux is a gemstone-shaped lamp designed by Constantin Wortmann and Benjamin Hopf for SLIDE. It is the perfect item to furnish living spaces in a fun key. Like all SLIDE products, Bijoux is made of polyethylene by means ...

floor lamp
PZL by Giò Colonna Romano
PZL is composed of two identical U-shaped modules that interlock as puzzle pieces. As a lamp, PZL livens up contemporary spaces and brings on good memories to all Tetris fans. PZL , like all SLIDE products, is made of ...

Straight lines and pure design, this is VITEO. Our lightcube suits this philosophy perfectly. A cube made of opal acrylic glass, based on a stainless steel socket are stable enough to be used as a seat or table without a problem. It comes ...

... robust and compact round or square on-ground up-lights for outdoor lighting effects using energy saving LED's, and metal halide lamps. The luminaires have adjustable aiming function that can be locked into place after ...
See the other products
Ligman Lighting Company Limited

IP55 / EN60598 / CLASS I / CE / IK08A medium size floodlight use main voltage Par 38 Halogen lamps. These floodlights are designed to illuminate plants, architectural details and sign boards. The installation distance ...
See the other products
Ligman Lighting Company Limited

floor lamp
LANTERNA : LL1 by Carlo Tamborini
Glass and stainless steel lamp. LED lighting, battery supplied. Height mm.330 - Width mm.185 - Width with cover mm.260

100% polyethylene lamp with technical textile cover.IP54 | Lamp E27 15-25 W 65-105 maximumDimensions:W:35cm | D:35cm | H:70cmW:50cm | D:50cm | H:90cm

GENOVA is a Murano glass and marble floor lamp, completely hand-crafted with a unique style. Halfway between a piece of furniture and a piece of art, this beautiful floor lamp ...

A large sphere of transparent colored Czech glass with a custom brass socket assembly through one side. Each glass sphere is broken hot from the glass master's pipe and then the mouth is torch-polished to create a unique detail – hand ...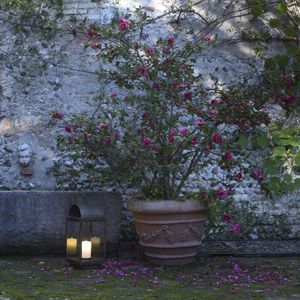 The soft and amber light becomes an absolute protagonist of these series of lamps clearly inspired by oriental features. The products of lanterne collection, with frames made of brass or iron and transparent glass, reinterpret ...

STEEL FLOOR LAMP Unique, steel floor lamp. Original geometric shape. Made of bent steel. Black colour. Straight bent lines and various hight make the shape dynamic ...

COPPER PIPE FLOOR LAMP h: 145cm lampshade Ø: 40cm E27, max 60W Oryginal copper pipe floor lamp, hand waxed oak stable base. Fabric lampshade, which makes beautiful ...

... cubes. The sculpted floor lamp designed by Eero Aarnio is an imposing interior decoration element. As the light source, a 40 W compact fluorescent lamp is used. The Kubo product line ...
See the other products
Innolux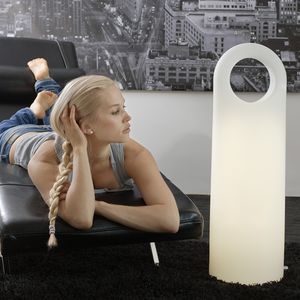 ... comprises two design lamps, the sculpted floor lamp Original L and the appealing table lamp Origo S. Additionally the Origo product line consists of the Innolux Origo ...
See the other products
Innolux