The Online Architecture and Design Exhibition

floor lamp
BOXES by Josep Lluís Xuclà
Boxes lamps are a Xuclà design. This light fitting is expressed as a minimalist form and includes an adjustable projector making it ideal for outdoors path lighting given its IP65 rating. Vibia manufactures this exterior ...
See the other products
VIBIA LIGHTING

floor lamp
EMPTY by Josep Lluis Xuclà
Empty lamps form part of the 'Furniture meets light' concept created for Vibia. The Empty outdoor lighting collection designed by Xuclà aims to integrate light fitting and side table or stool module within a single piece ...
See the other products
VIBIA LIGHTING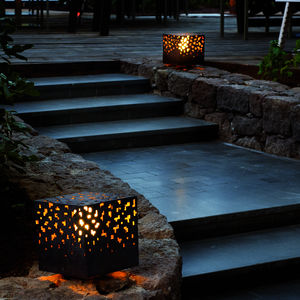 floor lamp
AMS by David Abad
Range of outdoor lamps with geometric forms, available in three sizes. Made from corten steel or 316L stainless steel.

... Anti-static polypropylene. Transparent power cable and step-on switch. Ø Diameter: 70 cm Incandescent lamp: 1 x 200W Max. – E27 Low-energy lamp: 1 x 40W Max. – E27 Weight: 4,780 kg

floor lamp
ARIA by Nicoletta Binello
Nicoletta Binello, 2013 Metal Floor lamp Aria is a work on emptiness and lack, on light and shadow. The lighting source, placed asymmetrically, always generates different effects … 100 / 240 V - 50 / ...
See the other products
DAVIDE GROPPI

Davide Groppi, 2011 Metal Floor lamp 220 / 240 V - 50 / 60 Hz LED 10 W - 630 lm
See the other products
DAVIDE GROPPI

floor lamp
ATOMIUM by Hopf & Wortmann
Outdoor table and floor lamp (IP65). Roto-moulded polyethylene diffuser and inner structure with six light sources fixed on metal antennas. Orange neophrene cord set with IP65 connection device.

floor lamp
STONE OUT by Josep Puig & Josep Novell
Shade rotomolded polyethylene Structure stainless steel Electronic ballast included/Lamp not included

floor lamp
IDEASETTECENTO
not convinced that this is a case. we are at the beginning of a new decade. this table-floor luminaire is given a dimension of life around which the everyday life spin... the idea of space, an eternal theme, a space of ...

materials and colours sphere made of natural aluminium wire or anodized in gold colour in different diameters. light source bulb: halogen bi-pin 12V G4 [ max 10W ] energy class from B to E see summarising table > power supply transformer: electronic ...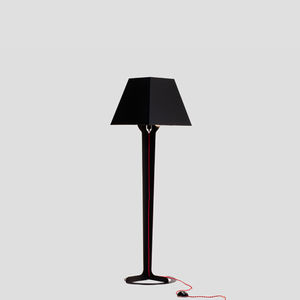 floor lamp
FOLD by Alexander Taylor
... subjected to multiple folding. This forms the basis of the design of the small Fold lamp. The Fold family of products incorporates a small table lamp, medium table lamp and floor ...

floor lamp
BOYO by Gentle Giants
Luminous vase of imposing dimensions, with sinuous shapes: suitable to create large points of light in both classical and contemporary indoor environments, but also to furnish gardens, terraces, porticoes and open spaces. Needs base in ...
See the other products
PLUSt COLLECTION by EURO 3 PLAST

floor lamp
DROP by Emmanuel Babled
Light pot with very versatile size that makes it suitable for a variety of contexts: from domestic interiors to classic or contemporary, but also for gardens, terraces, porches or open spaces. TECHNICAL SPECIFICATION Material: Polyethylene Gross ...
See the other products
PLUSt COLLECTION by EURO 3 PLAST

floor lamp
MOIRE by Marc Sarrazin
... series of modular lights that can be used as hanging lamps, pendant lamps or floor lamps, the two cables that come with each lamp allowing the user to ...

Opaline glazed frosted glass, Itka's simple and iconic shape is subtle and reveals an unquestionable intelligence behind its design of luminous performance. In spite of its flat shape, the light diffuses uniformly and does not generate ...

floor lamp
DECOMPOSÉ LIGHT by Atelier OÏ
"The projected light is broken down on each ring, light rays come to life in a scenic dance, made of shadows circulating around the central heart."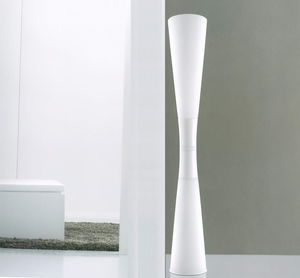 floor lamp
LUCEBAR : 4223031LI|4223048LI
class I, IP20, 230V H1796mm L289mm W289mm 54-1398-70715.22 white, glass 2x 55W 2G11 incl. - 2x 4800 lm approved for 2x max. 55W class I, IP20, 230V H1796mm L289mm W289mm 54-1398-70759.26 aluminium, glass 2x 55W 2G11 incl. ...

floor lamp
LT05 NORTH by Marcel Besau, Eva Marguerre
Generating an intriguing display of light and form NORTH is a poetic light with distinct underlying simplicity. Reduced to a core circular shape, the light playfully signifies abstract geometry or lunar phases, changing its appearance ...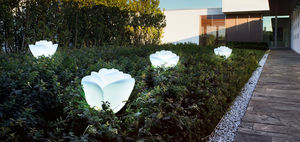 floor lamp
BABY LOVE by Moredesign
... Technical details. Baby Love, ornamental stylized lamp with a rose profile can take several forms: brand new floor lamp available in various heights, elegant floor ...
See the other products
Myyour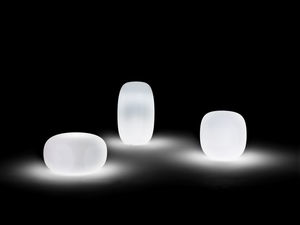 floor lamp
PANDORA by Federico Traverso
... project makes of the versatility its overriding characteristic: Pandora can be used as floor lamps both in external and internal spaces, such as hanging lamps or floor ...
See the other products
Myyour

Borrowing its fomn from an earty ancestor, Wired King has a curvy skeleton rising from the floor to envelop the lampshade. Dimensions h. 158cm d.40cm h.62 1/5" d.15 3/4" Material Stainless steel, gold-plated steel, ...

Resembling a life-size chess piece, King is a floor light with a grand Baroque form that demands to be the focal point in any room. The design makes a stunning visual statement, adding glamour and whimsy. Dimensions ...

floor lamp
BONNET BRIGHT by Liset van der Scheer
... folded in every way - until it builds perfectly inside. In addition, Bonnet Bright is available in a standing, suspended or floor version. A different color? You can change sleeve. Each whalebone of the Bonnet Bright ...

floor lamp
FULL MOON by Nika Zupanc
Floor Lamp 77W × 50D × 152.5H cm Lacquered aluminium, LED table lamp and floor lamp with brass detailing. About Product: Aluminium ...

The originality of the spherical surface of Crystal Moon modern lamps creates a soft, inviting light and, at the same time, a multi-faceted light thanks to the irregular, crystallised surface - capable of creating a great ...
See the other products
SERRALUNGA

floor lamp
FLAME by Sebastian Bergne
Flame is the new outdoor floor lamp in Serralunga's category of sculptural outdoor lighting collection. Its design recalls the archetypal form of a flame, evoking the primordial connection between light ...
See the other products
SERRALUNGA

Straight lines and pure design, this is VITEO. Our lightcube suits this philosophy perfectly. A cube made of opal acrylic glass, based on a stainless steel socket are stable enough to be used as a seat or table without a problem. It comes ...